Jeanette Rivers
wedding planner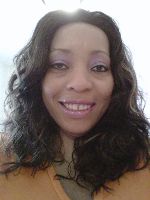 Chicago, IL
773-632-7225
janjones@aspecialtywedding.com
PLANNING YOUR WEDDING CAN BE JOYOUS BUT PLENTY STRESSFUL.
LET US AT A SPECIALTY WEDDING HANDLE THE STRESS SO YOU CAN ENJOY YOUR DAY

Hello, I am Jeanette Rivers. I have been planning weddings since 1982 when I planned my own first wedding, a grand affair with over 300 guests, eight bridesmaids and groomsmen and a sit down dinner. My second wedding was more casual with about 150 guests and a buffet. Finally my third, was a weekend getaway to Vegas. As I planned weddings for others, I began to think how great a service it would be to do this as a full time business. Being a bride 3 times, I got the chance to see how stressful planning a wedding can be no matter the size, and how great it would be to have someone else handle the negotiations, deliveries, time lines, rehearsa
I have planned many weddings over the years and I would take great joy assisting you in planning yours. If you need help with the entire wedding and reception, or just the rehearsal dinner, I would be more than happy to handle the stressful parts while you take it easy and rest assured knowing that your wedding will go on as you have always dreamed.
We handle all aspects of planning your wedding, however, NO decisions are final without your approval.
Together with your desires, dreams, my experience and training from Q C School of Wedding Planning, we can plan a wonderful, beautiful wedding.
Services
Because every wedding we plan is done according to wishes of the Bride and Gromm, we realize that the standard packages may contain services you don't need or may omit some services you desire, therefore, the following packages are meant to serve primarily as examples only. All our packages can be customized to your needs and desires when you complete your personal wedding package with one of our consultants.
FULL SERVICE-
Full service can include everything from the engagement party to the honeymoon. It also includes venue search and selection, food and cake tasting, and much more. Prices begin at $2500
WEDDING DAY-
Designed as Day of Coordination to relieve you of the last minute details of set-up, organization and coordination of deliveries, etc throughout the wedding day. Prices begin at $950
DESTINATION WEDDING-
Pricing determined by location, travel expenses, and time of year
ALA CARTE-
Ask us about individual services such as design and decor, venue search and selection, or budget management. Prices begin at $100 per hour with 5 hour minimum