The Jhonas Company LLC
LaTory Whitney
sleep consultant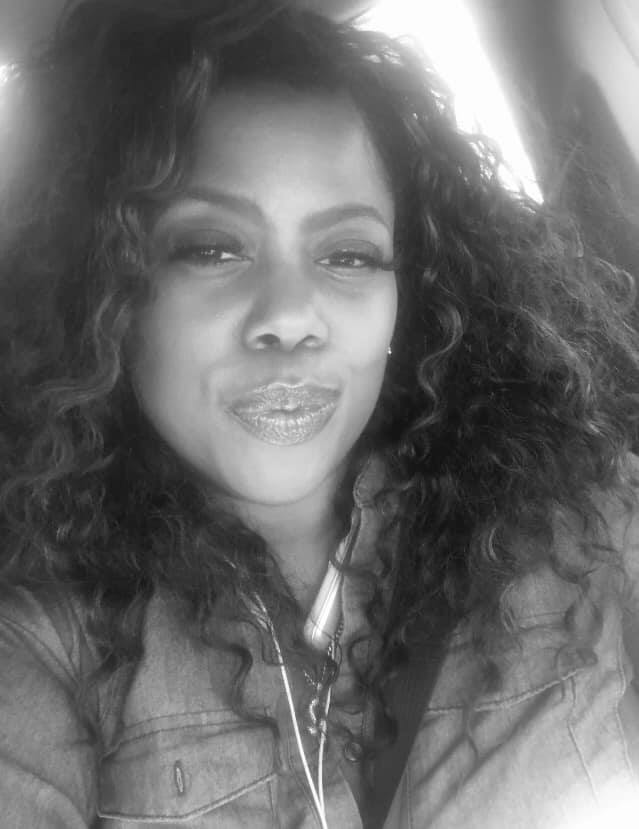 Newport News, VA
757-977-7435
Coachtee@conqueringlyfe.net
Where Love Lyfe and Leisure Interwine
he Jhonas Company LLC represents triumph ...to conquer. The story of Jonah and the Whale; in which our name derived, depicts our beliefs in birthing and parenting. There has to be a lot of perseverance and mental strength to successfully master both tasks.



Just as the story, when Jonah took time to go into a place of gratitude and renew his standing with a higher purpose, we will work with all of our clients to empower them to have positive, confident, controlled and educated outcomes .

​

At TJC we are "Conquerors of Life". Every individual deserves to be supported, feel loved, and have the best medical care and education provided regardless of race, color, creed, or demographics. Our goal is to support new families physically and mentally through a series of techniques that will enhance one's intelligent optimism. It takes a village and we look forward to being able to connect with yours!
My goal is to be an active contributor to our village in the awakening of healthcare disparity and injustice in the community. This is not synomus to just race! I wholeheartedly believe in inclusiveness and believe in supporting all families in a plathora of ways.

God has blessed me with the gift of empathy, healing, and nourturing. More than this, I am able to relate beyond my trainings and gifts as I too have had my own traumatic birth experience x's 3. I have also had years of experience as a single parent "making life work." With my assistance the odds will be stacked in your favor to have the best birth /newborn parenting experience possible.

I am a huge advocate for informed consent. Ensuring your voice is heard is just as important as your family's safety and your being educated to give the proper consent. The choices you will learn to confidently make will decrease the fears and aniexty that comes along with birthing and parenting. I can't wait to discuss with you how my services will be benificial to your story.


After 21 years of childcare experience off and on, I decided to make it my life's work to educate, advocate and support the needs of growing families with newborns. Being a mother of four myself I realize the demands and the ever changing world of parenting. I have an enormous level of intelligent optimism that I attribute to being a naval veteran and life coach as well as other things. I welcome the pressures of diversity as I am an avid problem solver that loves becoming part of my clients' villages.

​

In the 90's I was a Hospital Corpsman in the United States Navy. Although I had the opportunity to work on a ship as a two member sick quarters crew, my passion was working in the NICU loving on babies with ailments at Portsmouth Naval Hospital. In the NICU I bathed, fed, and changed the babies. I compassionately soothed, comforted, and put them to sleep as well. Vitals, IV's, and assisting doctors with medical procedures were also part of that job.

​

Having a beautiful puzzle piece child made me have a soft spot early on for children with special needs. Once getting out of the military due to the needs of my growing family, I became a childcare teacher working with children from infancy to 13 years of age. It was there, I was entrusted to work with other autistic and mentally delayed children due to my passion, patience and understanding. Later I went on to work with children in group homes, and private setting childcare over the years. It was not until I became a doula later in life, I discovered the growing need for postpartum newborn care.


To date I have been wowing any family I get involve with due to the level of care I provide. I am a huge communicator that will ensure I understand what my client needs are and empower their choices. I also bring my medical and mental health experience to the table for the purpose of managing the healing process of new mothers. In Newborn Care Specialty, I am able to bathe, change, feed and assist with placing babies on a schedule to prepare them for sleep training at a later time. I have experience in comforting, feeding/ changing preemies as well as providing sibling care to multiple children in home at once. As a courtesy to lighten the household load, I will provide light housekeeping services for overnight clients and drop-ins.
Services
Services
Free Consultation

​

Clients are entitiled to a free 45 minute meet and greet consultation via zoom or in person. At that time we will discuss the services offered and answer any questions to see if TJC is a good fit for your family.

Phone & Email Support

​

757-977-7435

Coachtee@conqueringlyfe.net

https://www.facebook.com/Conqueringlyfe.Gentlebirth/

2 Prenatal Visits

​

Visits are structured around your needs to include evidence based education; birthplanning and processes, as well as postpartum planning

​

During labor

​

Supporting your family, Assisting to keep everyone's mind focused and prepared, Upholding Birth preferences when possible, Taking Pictures, Assisting Mother with Feedings, and Managing healing

​

Postpartum Doula Support

​

Will stay at the hospital for up to two hours after birth to assist with managing recovery and baby's 1st breast feeding

Up to two complimentary house visits after birth



Additional services

Newborn Care

Assiting postpartum recovery process in home

Sibling Support

Light Housework and meal preparation

​



Newborn Care Specialty

​

Offering drop-in, 24 hours, or overnight services to assist your family with getting on the right track once your newborn is home.Will provide proactive partnership with your family to meet goals such as:



Breastfeeding

Scheduling

Healthy Sleep Habits

Ailments

Proper Swaddling Techniques,

Self- Soothing Techniques



​

Price List



Everything but birth $500.00

​

All Birthing Services & Hypno Birthing Education $950.00



Postpartum Care 30.00 per hour



Newborn Care 30.00 per hour



Postpartum Coaching 25.00 per hour

​


As a Doula, I Do Not:
Perform any clinical tasks



A doula is not a healthcare provider. I am a trained birth companion with a specialty in newborn care. I am not able to perform any medical procedures or diagnose any issues. Any information I provide is medically based and given for the sole purpose of aiding in my client's decision making process.



Make decisions for you



A doula is prohibited in making decisions for their client. I will always provide you with all medically based information. I will empower my clients to also seek information. I will discuss options and points of concerns so my client will feel confident in their choices.
***Dont forget to visit https://www.facebook.com/The-Jhonas-Company-LLC-419024768112952/ and https://www.facebook.com/Conqueringlyfe.Gentlebirth/ for your all your travel and maternity wear needs***


Speak to the staff on your behalf



As much as my inner mama bear wants to intervene, I can never speak on my client's behalf. I will encourage my client to use their voice and support decisions without judgment. If there is something that needs to be addressed, I will ensure I immediately ask a healthcare provider to readdress what they have said or ask a question I feel needs specialized attention.