Rachel Denae
event planner , wedding planner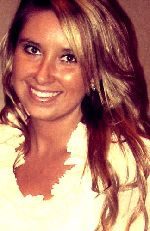 Agawam, MA
413-427-0473
RachelDenae86@gmail.com
No matter what the occasion may be, Brilliant Serendipity Event & Wedding Planning prides itself not only on outstanding performances, conce
Brilliant Serendipity is a full service event and wedding planning company that is prides itself with having the knowledge and skills to make any event brilliant and coordinated. Being self-employed, Brilliant Serendipity offers its services from start to finish of the event depending on your wants and needs. Brilliant Serendipity's mission is to build long-lasting relationships with customers while achieving brilliant events. BSEWP will be with you every step of the way in order for you to fully enjoy the event with your friends, family and loved ones. Brilliant Serendipity aims to create a new unique event or wedding every time.
About the Owner of Brilliant Serendipity Event & Wedding Planning
After planning her own fully themed childhood birthday parties, family Christmas parties and her mother's 50th surprise birthday party, Rachel Denae decided to embark on the journey of owning her own business. While growing up, many of Rachel Denae's friends came to her for fashion advice, planning advice and especially party advice. Through these experiences, she realized her organizational and unique creativity skills, so she decided to put her gifts to professional use and start her own business.

Education
Rachel Denae attended college at Palm Beach Atlantic University in West Palm Beach, FL where she earned a bachelor's degree in Marketing. After college, she decided to further her education by studying to get her certification in International Event & Wedding Planning at QC School of Event and Wedding Planning in Silver Spring, MD. Her IEWP designation was accomplished in 2011. She is not only enthusiastic about Event/Wedding planning but also marketing. Her passion for the marketing industry was realized after working for Chanel in Boston, MA as a high fashion intern working with marketing, sales, and a private fashion show. She is fully confident and ready to take your event or wedding on so let's start planning today!

Civic Involvement
Rachel Denae believes in helping those that are in need and working towards making this world a better place. She has joined her local church Woman's Ministry team as the Event Planner where she plans, organizes and coordinates the events.
Services
Marketing & Events
Consultation
Brilliant Serendipity can market any event or wedding with creativity and uniqueness. Depending on the event or wedding, a consultation is great way to bring together your ideas and vision with Brilliant Serendipity's expertise. A consultation can take place at your most convenient location.
*Only service you will be using? Price is different from those of the packages.

Packages for Events & Weddings
Consultation:
Meeting at your most convenient location to discuss ideas, details, what your vision is for the event, budget, theme, use of vendors, draw up contract and meet once more to go over contract/liability/payment, deposit and start planning.

Day of Coordination:
Brilliant Serendipity can coordinate the day of your event. This could be for someone who has every detail already set, but need someone to help manage, set up & run smoothly.
*Have a consultation 30 days before event or wedding to get all the information and details about what vendor, photographer, caterer, music, etc.
*Unlimited communication: phone & email
*Confirm vendor, photographer, caterer, music, etc. based on contracts you already have
*Seating chart assistance & any last minute changes
*Any set up
*Day before event or wedding rehearsal
*Day of event to ensure you remain happy, on time and stress free
*At end of night collection of materials such as guestbook, cake topper, toasting glasses, etc.

Month of Coordination:
Brilliant Serendipity can coordinate the month of your event. This could be for someone who needs assistance with planning and organizing some aspects of their event or wedding. Most details set but need help with finding other services such as vendors. Month of includes full day of event/wedding coordination.
*Consultation "Day-of package" & personal meetings
*A final walkthrough at your venue
*Vendor hiring
*Budget Assistance, Personalized itinerary and To-Do List leading up to event or wedding
*Out of town guest assistance: hotels, rentals
*Help stick with theme throughout event, wedding or reception

Full Service:
Brilliant Serendipity can coordinate your whole event or wedding from start to finish. This is for someone who is at the beginning stages of planning. Brilliant Serendipity can customize this full service package to meet your wants and needs to ensure that your day is unforgettable and unique.
*1 Consultation- Unlimited in person meetings
*Arrange for vendor selection and negotiation: caterer, photographer, florist, location, music, decorations, entertainment, audio/visual, VIP, out of town guests coordination
*Event design
*Budget & Manage: updates, "to-do" lists
*Invitations & RSVP follow up
*Help pick out a theme, color, favors, stationary, decorating etc.
*Rehearsal dinner, breakfast, etc.
*Day of event or wedding will be present to ensure that you are happy, stress-free and details are taken care of, collection of special materials such as guestbook, cake topper clean-up etc.
-ALL PACKAGES CAN BE CUSTOMIZED TO FIT YOUR NEEDS-

Other Services that can be added
~Invitations
~Bridal Gown Selection
~Decorations
~Marketing
~Audio/Visual
~Venue Selection
~Caterer
~Music
~Set up/Tear down
~Go Green
~Guest List
~Seating Chart
~Menu selection
~Ceremony Programs
Testimonials
"Every step seemed to be seamless. At no time did we feel as if something should be happening. It just flowed well. The music (band) that was chosen was just right. Not too loud, just there and soothing. It was great and I don't feel as if anything else could be added. It was a great way to spend a fall day with family and friends."
Robin Salerno
"Rachel contacted our band to provide music for her afternoon event. She was very courteous, professional, and possesses great attention to detail. Rachel is easy to work with and was available for assistance from the initial contact to the actual day of the event. Her service is highly recommended!"
Sandi Russell, EspressoJazz
"The Ladies Tea event was executed flawlessly. The backyard looked like a Monet's paintings. It was decorated with taste and charm."
Cecily Santolini