Kevyn Lowell
event planner, wedding planner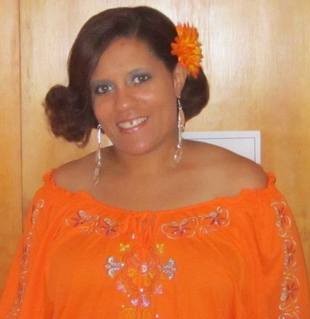 Tolleson, AZ
623-670-4305
leggworkbiz@hotmail.com
"YOU SUPPLY THE BUDGET WE' LL SUPPLY THE LEG WORK!"
My name is Kevyn Lowell and I am the Owner/ Event Organizer for "Legg Work Entertainment." I have been planning events since I was 15 years old. I started out doing birthday parties and have continued to grow through numerous other events, including a 100th year young birthday party.

I have also done several weddings, baby showers, graduation, bachelor and bachelorette parties. I have created a glow in the dark event, halloween scare night, and many other creative and fun events. Any event you can think of I can create. Any mood you want I will bring the atmosphere. "You supply the budget we'll supply the leg work".
Wedding Planner
Themes (Milestones Birthday, Characters, Sports, Hawaiian Lua, Casino, Halloween, Glow In The Dark)
Baby Showers
Bachleor/Bachlorette Parties
Sweet 16
Graduation
Quinceañera
Services
Wedding Packages:

Consultation only: This is like a mini wedding planning course, best taken at the beginning of your initial planning phase. We won't be at your wedding but we will teach you the skills to plan your own day. We will also give you a pre made take home information package for a fee of $10 (includes budget sheets and other helpful tools). You can book one hour only or come back as many times as you like.

​

Planning and Preparation: Along with consultation we will save you time by listening to your needs and booking appointments for you with vendors that meet those needs.

• We contact these vendors and describe what you want, what your budget is, and if they're available on your date. This way the vendors already know about you when you walk in the door.

• We will help you put together a wedding binder, making it easier to keep track of things.

• We will make a floor plan for the vendors and a wedding day schedule.

• We handle the details of coordinating the ceremony, the reception, and other wedding related events.

​

Day-of-Service: Applies to any parties, activities, or ceremonies that you would like us to oversee the day they are held. We will be there to give directions, problem-solve, and lend a hand whenever needed.

​

Full Wedding Package:​From start to finish all three service included.
Testimonials
Kevyn is the bomb dot com! She took my fantasy wedding ideas and made them come to life. My wedding was beautiful and just think she pulled it off in 30 days. I will make sure I use her again!
Ra'Shonda Cuff
Kevyn blessed me with a wonderful 45th milestone birthday party. It was a wonderful surprise and I had a lot of fun. She had me walking the red carpet with my body guards and the paparazzi were out taking my picture lol. I had a blast! I have used Legg Work Entertainment for other events such as my daughter's baby shower as well as my grandson's 1st Elmo birthday party. All of the events she planned were well thought out, exciting, and worry free. I will keep using Kevyn and Legg Work Entertainment for my future events because I know they will come out magnificent!
Re'Jane Brazil