Regina Ransom
event planner , wedding planner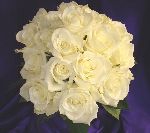 Orlando, FL
800-442-2950
princessperfectweddings@yahoo.com
Your Amazing Love Story
I have always had a passion for design, so much so that I started my business career years ago in floral design. In 1998 I took up wedding and event planning so I could help new brides create their perfect dream wedding. My approach to design is simple, I take your dreams and ideas and utilize my design experience and I create a princess perfect wedding with an amazing love story to be told each time.
I am the owner of Princess Perfect weddings, which I started along with my husband in 1999. My husband and I both hold floral design degrees and we are both international certified wedding planners. It has been five years since my last course in wedding planning and design has changed alot over the years. To stay ahead of my competition I retake a wedding and event planning course every five years. My husband and I both love working with couples and helping them realize that no matter what their budget is they can have a fairy tale wedding.
Services
Princess Perfect Weddings offers full wedding and event planning services. We have three main wedding packages to fit any budget. We also offer all inclusive packages for those who are looking for a small intimate affair with up to five people. We work with clients all over the world. We always offer free initial consultations via telephone or in person.
Testimonials
Hello to all of the great staff at Princess Perfect Weddings I just wanted to send you this email and thank you so much for designing a truly princess wedding for me. I have worked with other planners in the past but you are the best. Thank you......Brenda Allen.....2009
Ms. Regina you and your husband really put my fiance and me at ease, you made everything so simple and elegant just the way we wanted. You are truly awesome and I will send more and more friends and family to you.....Joanna Reed....2004
Princess Perfect Weddings in a word is simply awesome. I am so glad we chose you to make our huge 500 person wedding a success. I have never known a planner to have a back up vendor waiting just in case something happens, but you guys did and wow thanks for keeping me stress free on my perfect day. Galinda Miller....2008