Kimberly Sneed
wedding planner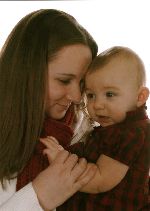 State Wide , CT
Kimberly_32786@yahoo.com
FREE Wedding Planner...
My name is Kimberly M. Sneed. I am young, energetic, work great under pressure, easy to talk to, great with time management, extremely creative, and waiting to work with you!
I'm getting married August 15, 2010 so I know the stress that is related to planning the perfect wedding. Not many of us brides have time to just sit and plan. Most of us have jobs, children, and other things that simply take up a lot if not all of our time. It's my job to help you with the planning by making your dreams a reality. Let me take the stress off your chest. Like many others I know how difficult it is to keep to an extremely tight budget. I am free.
When most people think budget they think cheap but with the Budget Pros you get top quality with out going bankrupt. Choose from any four or more of our businesses and receive my services for free. You have nothing to loose and an extra hand to gain.

La Palette Bakery: A family owned and run bakery located in Watertown, CT. La Palette Bakery will help you create the wedding cake of your dreams but why stop there? They also create the most amazing cakes for any and all events, pastries, tarts, breads, chocolates, and more that will take your taste buds on a ride you can't find anywhere else. Let me be your guide. www.lapalettebakery.com
The Great White Way: Let's face it the most important part of a brides wedding is her dress. The ladies at The Great White Way really know how to treat a bride and her loved ones like royalty. Weather by appointment or walk in let The Great White Way dress you, your groom, your wedding party, your parents and anybody else attending. They offer amazing deals that'll nock your glass slippers right off you feet. www.gwwbridals.com
Agnew Florist: Every where you turn, everywhere you glance, and every person in a wedding party will have 1 thing in common…flowers. You'll see them on every table, pinned on the gentlemen's jackets, being held by the bride's maids, worn in the flower girls hair, and even thrown down the aisles. Flowers are a great way to fill a room with beautiful scents, color patterns, and creative eye candy. Agnew florist will work with you to create affordable and beautiful displays. www.agnewflorist.com
Excite DJ: Really is the best combination of fun, elegance, and affordability. Excite DJ can do all your music, photography, and videography needs. As all your guests arrive and take there seats, as your party walks down the aisles, as your announced man and wife, as your introduced at the ceremony, and as people dance the night away Excite DJ won't miss a beat or a photo. www.excitedj.com
Junipers Restaurant: Rehearsal dinners, showers, bachelor and bachelorette parties, simple family celebration meals, and even reception parties are just some of a few of the events booked at this elegant and affordable location. The last thing you want your guests to do is run to the drive threw after your event and Junipers will guarantee that booking with them will prevent this tragedy. www.junipersct.com
More Businesses Coming Soon