Shaneeva Norbi
event planner , wedding planner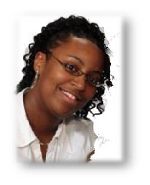 Guilderland, NY
leniqueevents@gmail.com
"Your Vision, Your Memories"
Do you Want to host an unforgettable event, but don't have the time? Or, are things becoming overwhelming? Let us help you! No event is to small.

No matter the occasion, we will customize any event according to your vision, and make sure that it is a reflection of the person(s) of honor.

Lenique Events is a full service special occasion planning and coordination company. We can tailor our services to fit your needs, while keeping your budget.
Lenique Events special occasion planning and coordination service was founded on the premise that planning for a wedding should be a memorable time not a miserable time.

I have been planning events for as long as I can remember. Coming from a large family, coordinating for holidays was always a major undertaking. Over the past 5 years I have worked with individuals and various organizations to plan and execute events. I have planned events ranging from concert productions, travel excursions and much more. I am creative and work hard to effectively translate my client's ideas into reality.

Thank you for your time! I look forward to hearing from you.

Please feel free to contact me with any questions or to schedule your free complimentary one-hour initial consultation.
Services
Packages May Include

**Specific package contents may vary according to the scope and size of the event.


Complimentary initial in-person consultation

4 hours additional in-person consultation

Unlimited phone/email consultations

Timeline development and management

Budget development and management

Guest list maintenance and tracking of RSVP's

Location research, recommendation and selection

Vendor research, recommendation and selection

Website development and management




Please visit: http:\\leniqueevents.web.com for more details concerning packages