Pamela Brantley-Lewis
event planner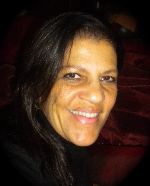 Egg Harbor City, NJ
609-432-9207
prismaticevents@yahoo.com
Transforming creative ideas into festive events!
Prismatic Events offers services in party and event planning from traditional to unique. Event promotions and website development services also available. Check out the "Prismatic Pamela " event promotions page, and "Prismatic Events, LLC" on Facebook. We embrace cultural, special groups and non-traditional events. We are gay friendly!
Pamela Brantley-Lewis is the owner and operator of Prismatic Events. Her studies have concentrated in radio, television, film and theater production, and entertainment business. Event planning in the Southern New Jersey area has been with private party planning, club parties and promotions.
Services
Party and Event Planning: Private and commercial events, workshops, networking mixers.
Promotions: Via the "Prismatic Pamela" Facebook page, a platform to promote your events.

Consultations: So we can discuss what you would like to do, and how we can make it happen! $30