Sandra Deak
event planner , wedding planner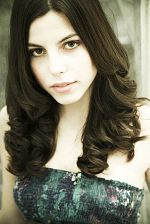 London
07511246778
ms.sandra.d@gmail.com
Helping you plan your dream event.
Hello

I am a student at QC School of Event and Wedding Planning.

I am becoming a wedding and event planner, i have many ideas and new techniques how to make my client satisfied. I always listen very carefuuly what they want, what their dream event would be like. I always try and give a 100% quality work.
I am 22 years old, just finishing my studies at QC School of EVent and Wedding Planning.
I am from Hungary where i used to study economics and english.
I have not yet gained experience in the world of professional event and wedding planning, although i have planned little parties for friends and family. Only a very few birthday parties for children , but they were always a big success.
Services
initial consultation with the client
follow-up meetings
develop options for venues
help to select music (band/DJ)
help to select caterer
organize florist/church/cake
develop seating plan
help with guest list
rehearsals
help on the day of event