Sonya Burnett
event planner, wedding planner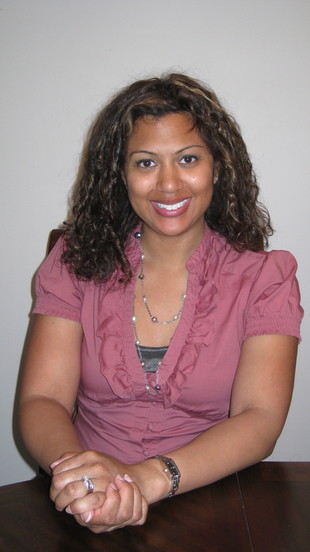 Mississauga, ON
416-427-0941
info@sonyathetrainer.com
Toast to the Host! Where we do the work and you take the credit! It's your event so why not enjoy it?
I am an Event/Wedding Planner who knows exactly how you feel and what you need on your special day. Having planned several events from weddings to showers to corporate parties, I know what goes into a successful event. Whether you just need a second opinion, advice or a trustworthy person to completely take charge, I am here for you. Each and every event is different and I will listen to what you want and do my very best to make it happen. In an imperfect world setbacks do occur but I will be there to steer you in the right direction and offer alternatives that best suit your vision.
I have planned events for people of various backgrounds and understand the importance of having key elements. From children's birthday parties to youth retreats, to adult retirements and holiday parties, I have planned successful events beyond the set expectations. I believe in truly having an understanding of what my client's vision entails and doing everything I can to make it a reality. I have successfully completed the Event and Wedding Planning course at QC Event School and know that I am beyond qualified to assist you in planning your special day. I have hosted several events myself so I understand how important it is for it to run smoothly. Being an Event and Wedding Planner myself, I even hired someone to help me on my wedding day! I did so much work to prepare for the big day that when if finally arrived, I just wanted to truly enjoy myself and allow someone else to deal with any issues that may have potentially came up. You deserve to enjoy your own event!
Services
I am here to assist you in all aspects of planning your event. You may need help with planning the entire event from start to finish, and I will be more that happy to assist you with every step. Or you may just need help in certain areas of your planning. Maybe you need a second opinion on a centrepiece or you may need advice on choosing the perfect menu, whatever it may be I am only a phone call away. Maybe you have already planned the entire event but you just need a trustworthy and reliable person to overlook the day and make sure that it all runs smoothly. I can be that trustworthy and reliable person. You did so much work planning why not relax and enjoy your day? Let me take care of everything while you spend time with your guests. Regardless of how big or small your need is, I am here to help you pull off the event that you envisioned! Every event is special and different in its own way, and this includes the budget. Contact me to discuss quotes and I will do my best to offer you a fee that suits your budget.
Testimonials
Sonya really helped me to enjoy my special day! I feel like a weight was lifted off of my shoulders when I started working with her. She was so knowledgeable on staying within my budget and she knew exactly where to get the best deals. I don't know what I would have done without her help. Thanks Sonya for making my wedding day dreams come true!
Carla
I didn't have the slightly clue on where to start planning my event. Being a mother of two I just didn't have the time to put into it. Luckily I had Sonya to take control of everything. She listened to what I wanted and payed attention to the small details that were important to me. Thanks to her the birthday party went off without a hitch and everyone said they had the best time! I can't imagine planning another event without her now!
Sandra
Being a business owner, I wanted to do something special for my staff for the holiday season. I'm always so busy at work and I couldn't ask any of my staff to help me, because ultimately they shouldn't have to plan their own party. One of my friends recommended Sonya's services and it was the best decision that I made. She took care of everything from start to finish. I simply told her my budget and she did the rest. My staff loved the party and were really thankful. I already booked Sonya for next year's party!
Paul