Kristy Kuhn
wedding planner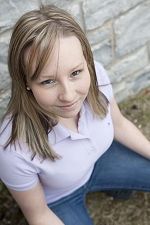 Kingston, ON
613-483-1731
kristy.m.kuhn@gmail.com
...more than just a fairtale.
Kristy Kuhn is the owner of Enchanted Weddings and a Certified International Event and Wedding Planner. Enchanted Weddings is a wedding coordinating company that strives to make their client's special day"…more than just a fairytale." She has an eye for detail and loves to make people smile.
Enchanted Weddings is based out of Kingston, Ontario. Kristy has been coordinating different events since the age of 13, beginning with organizing different activities for a choir composed of mentally and physically disabled individuals. She also has helped to organize many family functions including baby and bridal showers and weddings for both of her brothers. Kristy attended Mohawk College and achieved a Business Diploma. As well, she is now a certified wedding planner.
Services
Enchanted Weddings offers a wide variety of services for your special day. Kristy likes to start with a simple meet and greet consultation. This is where she meets you wherever is most convenient and you get to know each other to give her the opportunity to really envision what you expect for your dream wedding and also for you to see how much passion and care Kristy will put into every detail of your day. Then there are all the details about budgeting, designing, and executing all of your fantasies for your wedding. These include booking venues, hiring caterers, bakers, florists, photographers/videographers, DJ's, transportation and any other suppliers/vendors you wish to hire. As well, Kristy will be helping you with the design and layout of your wedding including colour schemes, themes, and decorations. To ensure that you have the most stress-free day she will be involved in as many or as little details as you prefer.
Kristy's attention to detail, forward thinking, eye for design, and eager to please attitude makes her a great choice for your next "engagement"!