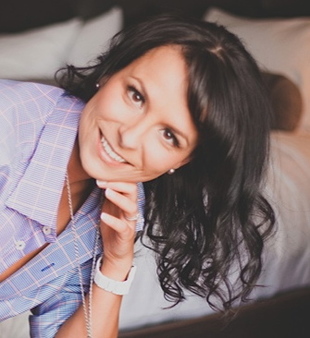 Red Deer, AB
403-896-2522
kelly@carramusa.ca
Envision. Organize. Execute.
"I have dreamed of the day when I would find a career that I could be proud of. Planning the many events in my life as well as the events in the lives of my friends and family has meant the world to me and has brought me such joy. I have found my passion and I couldn't be happier.

"I have a very bright, creative and energetic personality. I also have an artistic and passionate mind when it comes to planning any event. Whether the event is my child's birthday, my best friends baby shower, or even my own wedding; I have put my whole heart into it. With my attention to detail, fresh and current themes and ideas, we can work together to make your wedding or special event everything YOU have dreamed of."
Kelly has received her International Event and Wedding Planning Professional (IEWP™) certification from QC Career School.

The possibilities are endless when it comes to her talent. Whether its hand-making the invitations, decorating, or finding the most suitable vendors for your event, she will be sure that your day will be planned perfectly and will be by your side to watch it unfold. You can be sure you will be well taken care of.

Kelly and her husband Richard were married in June of 2012 in Palm Springs, California. Every detail was planned and executed perfectly and the day was intimate and fabulous with no detail left unnoticed. With her creative and innovative vision, she helps her clients take on each event from the first consultation to completion.
Services
Levels Of Service from Styled Events:

Wedding Services

Budget Consultations: $75.00 per hour

With a personalized sit down consultation, we will go over every detail to fit your personal budget. From the invitations to the dress to the thank-you notes, nothing will be overlooked. During your consultation, we will go over many things. Some of which are:
- Style and Theme
- Ceremony and Reception site
- Attire, flowers, photographer/videographer, vendors, venues, decor

For the DIY brides, I can provide a service in which we would meet anytime before the wedding (No later than 1 month before the date) to go over the major details and be sure every element has been discussed and finalized before the big day. If you are set on planning your own wedding, I can provide an information package for you to take home, including:
- Vendor lists
- Budget sheets
- Ceremony and reception location referrals
- Photography checklists

Planning and Preparation: (Contact for quote)

Starting with a complementary consultation, we will go over all of your desires and then follow through with finding you the vendors and services you will need. We will meet 12-9-6 months before the wedding date. We will handle every detail in coordinating the ceremony, the reception, and other related events you will require services for. We will take your vision and make it a reality. From the flowers and the gown, to the centrepieces and the cake.

Day-of-Services: (Contact for quote)

We will meet for a complimentary consultation and also visit your venue to discuss, plan and visualize the set-up. I will be there to give direction, problem-solve, and lend a hand wherever I may be needed. Day-of-service will require me to do a bit of advance planning and preparation, so we would need to meet 1 month before the wedding to discuss what exactly you have planned for your lovely wedding. I want to be sure that you will be able to leave every detail in my hands, worry free, so that you can be in the moment and be present with your guests. This service includes any parties, activities, or ceremonies you need me to oversee. Services I can provide, but not limited to:
- Table and chair set-up
- Set-up chair covers and linens
- Pick-up cake and/or flowers
- Arrange centrepieces
- Set up place cards, favours, and guestbook table
- Lead the processional
- Complete take-down
- Oversee all vendors

Complete Service: (Contact for quote)

With a complimentary consultation, I will take on the responsibility of planning, coordinating and executing every detail of your wedding. We will discuss, follow and manage your budget. This service will include planning the ceremony, the reception, and any other pre-wedding events such as showers or dinners. I will also provide the day-of service. (Listed above). Finally, I will help with any post-wedding tasks such as thank you notes and honeymoon plans.

Additional Services:

- Birthday Parties
- Retirement Parties
- Wedding Anniversaries
- Baby Showers
- Family Reunions
- High School or College Graduations
- House-Warming and Going Away Parties
- Funerals
- Engagement Parties
- Bridal Showers
- Rehearsal Dinners and Post-Wedding Brunches
- Bachelor and Bachelorette Parties
- Weddings