Melissa Taylor
event planner , wedding planner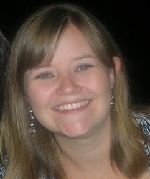 Des Moines and Surrounding Area, IA
515-554-0508
mtaylor12585@gmail.com
Melissa's Taylor Made Memories
Tailoring your ideas to create unique and long lasting memories
Most people don't know just how much time, effort and money can end up going into an event of any size. I want to reduce the stress level for you, cater to your individual needs and help you save money and time while still creating the event of your dreams!

I am IEWPP Certified and ready to provide you the professional help you need and deserve to make your next event fantastic.

Weddings, Graduation Parties, Bridal Showers, Bachelorette Parties, Anniversary Parties, Baby Showers, Family Reunions, Birthday Parties, Company Events... you name it and I can do it!
My name is Melissa Taylor. I currently live south of Winterset, Iowa with my husband Joe and our girls Keira and Millie. I work as a Project Coordinator for Wells Fargo. Although the job pays well and offers great benefits, it keeps me away from my young children and isn't something I have a passion for.

I have a passion for party planning. In the last 7 years, I have planned and coordinated multiple events including Bridal Showers, Weddings, Birthday Parties, Baby Showers, Anniversary Parties, Housewarming Parties and more. I have designed and created multiple invitations for these events and tied themes in some cases into the party to make it unique. I have also witnessed multiple parties that don't come to fruition or that are unsuccessful because of lack of preparation and planning; or are heading quickly that direction and I am able to jump in at the last hour and help turn it into a successful event.

I also know how busy life can be. Work, family, friends, and activities keep the average person very busy with little time to devote to setting up a party to remember. In addition, I know that people aren't made of money. I planned my own wedding partially because I thought it would be fun, but also because I figured I couldn't afford any professional help. I will work with you on pricing and help you as much or as little as needed to put on the MOST BEAUTIFUL wedding, or MOST FUN 1st birthday party or the MOST MEMORABLE anniversary party ever!

My passion for event planning coupled with my desire to spend more quality time with my family has brought me where I'm at today. As of October 2011 I have earned my International Event and Wedding Planning Professional certification. Ultimately, I would love to make Melissa's Taylor Made Memories my full time job.
Services
Initial Consultation - $30
Includes Planning packet & Checklist of items to consider for the specific type of event you're planning. Plus 1 hour to discuss what you're looking for, brainstorm solutions and provide ideas and suggestions for vendors, services etc. Can also talk through how Melissa's Taylor Made Memories may be able to assist to get to the end goal and how I might save your work, time and money. If additional services are provided, the fee for the initial consultation is waived.

At Your Beck and Call - 10% of total event costs booked through Melissa's Taylor Made Memories

This is an all inclusive deal, ask and ye shall receive!

Includes: Weekly status meeting, either by phone or face to face from the contract date through 2 weeks after the event. Budgeting and tracking all aspects of the event. Scheduling and attendance at all vendor appointments. Review and finalization of all vendor contracts. Utilization of Melissa's Taylor Made Memories business relationships enabling discounts for anything from decorations or food to location rental and in between. Your choice of Custom Deluxe or Standard Deluxe invitation package for all invitations. Tracking of all essentials for the event, including storage and delivery of items, as needed. Attendance at event (and rehearsal if applicable) in order to coordinate on site and resolve any issues that arise.

Taylor'd to You
If you don't need all that is offered "At Your Beckon Call" that's expected. After your initial consultation we can determine what exactly we can do and how it would fit in your budget. As much or as little involvement as requested is exactly what you'll get. It's called "Taylor'd to You" because that's exactly what we'll do, tailor a package that fits in your budget and includes only the items that you need assistance with.

Worker Bee - $20/hr
If you've got the planning taken care of, but just need some extra hands to pull it off let me know! I have experience with making decorations and favors, setting up and decorating, food service and clean up and can do much more.

Invitations Only:
*Custom Deluxe - $50 + cost of supplies (up to 200 invitations)
Includes design of custom invitations, printing, addressing, mailing and tracking receipt of RSVP's
*Standard Deluxe - $30 + cost of supplies (up to 200 invitations)
Includes help with selecting invitations based on price range, style etc., ordering, addressing, mailing and tracking receipt of RSVP's
*Custom - $30 + cost of supplies (up to 200 invitations)
Includes design of custom invitations and printing.
*Basic - $20 + cost of supplies (up to 200 invitations)
Includes addressing and mailing only.

Life Line: FREE for paying customers
For all customers who have enlisted paying services, from initial consultation or agreement to services through completion of the event, I offer free advice and consultation. If it's just an ear to listen, someone needed to make a decision that all parties can't agree to, a pointer in the right direction or just a request for advice, I'm available to you at any time, day or night.