Amanda Cieslik
event planner , wedding planner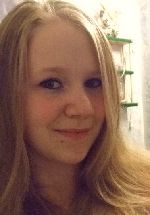 Kingsley, MI
blubreeze13@hotmail.com
Planning events can be frustrating, I am here to help take on some of your troubles and make your event less stressful.
My Name is Amanda Cieslik, I am an event planner for the Northern Michigan Area. I am just starting out in this field. I have lots of ideas just waiting to help someone.
Services
I am flexible as far as what services I offer.
I can plan an entire event.
Point you in the right direction in certain areas of your event.
Help create many different decorations.