Melanie Venne
event planner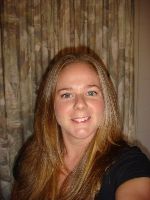 Auckland
melvenne_@hotmail.com
My name is Melanie Venne and I am new in the event and wedding planning industry. I am very passionate about planning the perfect and most memorable event. I am an organized, detail-oriented and a professional individual and am open to any ideas that come my way. I have helped plan events for family and friends for many years, including my own wedding and work social event.
I have worked in the hospitality industry for over 6 years and graduated with a Diploma in Tourism and Travel from Sir Sandford Fleming College in Peterborough, Canada.
Services
The services I provide are small intimate parties, such as birthdays, farewells, baby showers and themed parties.