Andrea Gillett
event planner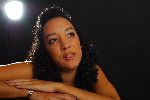 Cardiff
07815082525
bermygurl@hotmail.com
Introduction
My Name is Andrea Gillett and I am 23 years old. I'm originally from Bermuda which is located south east of Florida in the middle of the Atlantic Ocean. Even though I am from a small island I am quiet well traveled and hope to do some more traveling later in life.

I am recently new to the event and wedding planning industry but I have loads of customer service experience and other skills I have obtained within the hospitality industry

I plan on using these skills and experiences to develop my company by providing the best services.
Biography

I came over to the UK when I was 15 years old to do my GSCE's. During my GCSE's I developed a passion for photography. Coming over here at such a young age opened my eyes to loads of possibilities and opportunities educational wise.

After completeting my GCSE's I then attended Plymouth College of Further Education where I gained more skills on a GNVQ course in Leisure and Tourism and an AVCE course in Travel and Tourism. During the courses I learnt about customer service within the private and public sector industry of leisure and tourism.

Following these courses I went through UCAS and applied for six different universities to do a course in Hospitality management I was accepted to three out of the six Gloucestershire University, Bath Spa and UWIC in Cardiff. I knew right away which university I was going to chose so I headed off to Cardiff which was a new place, new people but by now I had gotten use to moving around meeting new people which is a great skill to have in this sort of industry.

Whilst in university I learnt a bit of the practical side of the hospitality industry working at the campus restaurant as a waitress and chef under supervision by our lecturers. As well as practical side of the industry, also had to learn the business side which included finance, economics, marketing, and law. During my course I even obtain other qualification such as first aid at work and wine and spirits education trust intermediate certificate.

When I was in university during the summer holidays I would return home. One of my assignments was a work placement which was either fifteen weeks or 1 year. I decided to do the fifteen week when I went home during the Easter and summer holidays I managed to join the student summer programme at the Fairmont Hamilton Princess hotel as a lobby ambassador. During my time there I built a great relationship with both human resources and the front office team because every summer since my placement I have return there with a new title learning concierge, switchboard and lastly front desk.

Now that I have finished university I am trying to use all the skills and knowledge I know to develop a good career in the hospitality and event industry.
Services
Services

Types of events I organize
o Birthdays
o Corporate parties
o Weddings
o Baby showers
o Team building
o Conferences

Birthdays- I would organize everything from decorations, catering, invitations, venues (if applies) transportation, accommodation
Corporate parties –I would organize decorations, invitations, catering, venue, accommodation, transportation..
Weddings –invitations, decorations, attend bride fitting, catering, cake, transportation, venue(s). Hen and stag weekends.
Baby showers invitations, decorations, catering
Teambuilding- venue, transportation
Conferences – venue, transportation, accommodation.