Marina Miletic
event planner, wedding planner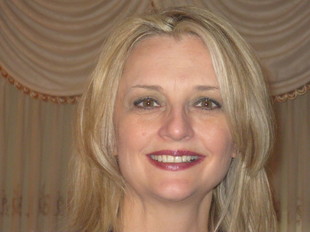 Edmonton, AB
marinamari721@hotmail.com
Edmonton Wedding and Event Planner
Hi,.
My name is Marina and I am a Wedding and Event Planner in Edmonton with several years of experience planning events. I am a creative detail orientated professional who is very knowledgeable and creative.
I am dedicated to delivering the highest quality product and service for any event. I have great communication and organization skills that are required when planning any event.
I will help you create your dream wedding, event, festival, graduation, ceremony, party from start to finish.
Your event will reflect your individual style and flair. I will take your vision and bring it to life so send me a message so we can start planning.
Expertise in Culinary Arts (Graduated from N.A.I.T. Culinary Arts Program) as well as the Food & Nutrition Management Program.
I have taken floral design level 1 and created a variety of fresh, dried and silk floral arrangements.
I have studied Design and Display at Grant MacEwan University as well as Residential Design at the University of Alberta.
Services
The services that I provide are:
Consultation for wedding and events
Planning of wedding and events
Event selection site
Selection of colors
Selection of place settings
Selection of center pieces
Selection of theme
Selection of floral arrangement(s)
Menu selection
Selection of entertainment
Selection of event location