Cassi Slusher
event planner , wedding planner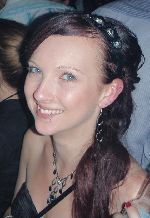 Cessnock, Hunter Valley
0421135806
cassidiemeljia@optusnet.com.au
Making dreams come true!
Looking for a creative, dedicated wedding and event planner? Someone who can turn even the most outlandish ideas into reality? Then look no further.

I will take all of the work out of planning your event and it is my ultimate goal to see you walk away smiling.

By utilising my services not only will you save time and money, but you will be employing the services of someone who has nothing but your best in their sights.

So lets create something AMAZING!
What I offer to you:

* Organised and punctual service
* Dedication to planning everything right down to the finest details
* A back up plan for every possibility
* Assistance for all or part of your event
* Ability to find a supplier for everything you could imagine
* A creative and honest opinion
* 24/7 assistance
* A sky's the limit approach to every task

Last but not least:

* An event that will create the most perfect memories.
Services
I can provide a service for as much or as little as you require.

By meeting with me for an obligation-free consultation to discuss your requirements, I can tailor-make a package to suit your needs.

It is very important to me that all involved parties are happy and comfortable working together.

I have only your best in my sights.

If you have any questions regarding my services please feel free to contact me at any time on the mobile number you see to the left of the screen or, if you would prefer to email me, by clicking on the Email link.

I look forward to creating an amazing event with you!