Nicola Jones
event planner , wedding planner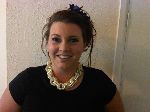 Wraxall
07766 416723
shop@vegbox2u.co.uk
Events By Nikki
Welcome to Events By Nikki the Wedding and Event Planning company for savvy and stylish people .
Events By Nikki specialise in Weddings , Civil Partnerships and other social and corporate event management .
We approach every event with style and passion whilst reflecting on every clients different requests.
Our belief is a good event dosent just happen it's planned .
I have spent 15 years in the retail sector Managing and owning 3 Farm Shops,starting my first shop at the age of 18 . After many years I decided it was time for a career change ( if I dont do it now I never will ) and wedding and event planning has always been a dream of mine. I love planning ,working with people and bouncing of people's excitment of there big days . Whilst in Business I set up and ran a Farmers Market for 2 years which was challenging not to say the least try to get a farmer to commit to anything but I did it and it was a great success . My proudiest achievements so far would be my window dressing in the shops I have won many certificates and awards for Best Dressed Windows over the years .
I am a Licencee to sell alcohol, and I also have my advanced food hygiene certificates .
Services
Events By Nikki specialise in Weddings , civil partnerships , Parties children and adults and Corporate events , if you are looking for an event that is classy and stylish with a twist of fun look no further .
At Events By Nikki we can versitile to our clients budgets , working by the hour using our knowledge for certain aspects of your event or to us catering for your whole event .
We cater for Weddings and corporate events in North and South Somerset , Bristol ,Bath and surrounding areas .