Katherine O' Connor
event planner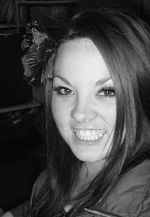 Wexford
00353894326010
katherineoconnor2010@hotmail.com
You dream it, I'll make it a reality!!
"If you love your job, you'll never go to work again a day in your life!"

That's how it is for me, Event Planning isn't a job it's my passion. After all the planning and preparing there is nothing more fulfilling than seeing your client and their loved ones having a night, you know they will continue to talk about for years to come.

I believe that with the right preparation and level of commitment, any event whether it's thrown by Bob next store or Bruce from Millionaires row can be a night to remember forever.
My love for Event Planning started in University. I was voted 'Social and Events Manager' two years consecutively. It was there that my passion flourished for planning events. I learned many of the essential skills that I pride my event planning accomplishments on today. It was a fantastic window of opportunity and gave me the chance to work along side and help many of my favourite charities.

After graduating from University I returned home to Ireland. Although I was happy in my life there was always a part of me that felt incomplete. At first I thought it was just the let down of student life been over but, it wasn't until I was asked to plan a family member's party that I realised what it was that I was really missing.

It was shortly after that; I enrolled in the QC School of Wedding and Event planning. Where I am still currently a student and well underway to been a very successful Event Planner
Services
The Consultation

If you hire me to be your Event Planner I will offer you, your consultation FREE! I will extend to you my know-how and knowledge. I will advise you how best to go about planning your event. Discussing budgets, venues, caterers and your over all vision to make sure we achieve your desired Event.

The Planning and Preparing

After our first initial consultation, I will start organising the vendors and services that will be needed for your event. You can sit back, relax and joy while I take care of all the finer preparations needed to make it a celebration you will never forget.

Services for the Event itself

All the planning and preparation is over, the day is here. You shouldn't have a worry in the world! That's were I come in; I will be there every step of the way to make sure your Event goes smoothly. So you can spend your time on more important things, like enjoying yourself.

Post Event

This is tie up any lose ends, for example sending thank-you cards or making sure everything with 'get out' went well. You don't want your last memory of the event to be about the clean up.