Jana Wilson
event planner , wedding planner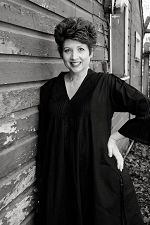 Phoenix, OR
541-941-6255
jana@simplygatheredevents.com
simply gathered..
the event is not simple, but the reason. we gather to celebrate, to honor, to remember, to love...


thank you for taking the time to look at my site. i am currently enrolled in the QC school of event planning and i am almost finished!!! it is the final step in what i feel is a very important part of my education in order to give my clients the best of my abilities.

i have put much thought into developing my own business, i enjoy all the creating, planning, and organizing aspects of this field. i am so excited to work with the many amazing people i have met locally in the valley that, like myself, are business owners following their own passions.
i grew up in the rogue valley, went to college in southern california & have a degree in marketing. i have worked in the cosmetic & fashion fields.

i love creating & organizing, whether decorating or scrapbooking. i have always been the family/friend party planner, so it was a given that eventually i would begin my own business. i would describe myself as artsy, organized, and a bit quirky, which makes events, i feel, amazing!
Services
so simply gathered is here, almost!

while i love all kinds of events, my passion lies in those events that celebrate emotion - proposals, engagement and anniversary parties, and weddings. I enjoy celebrations that make memories. My goal is to let my client thoroughly enjoy every part of his/her special event without worry.

i offer various types of services from total event planning to day of event coordination. as every event is personal and individual, i provide services tailored to each event.

my website is currently under construction.

i hope to meet & talk with you soon.