Meghan D'Adamo
wedding planner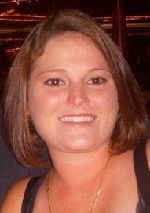 Manahawkin, NJ
609-661-5151
mjdwedding09@yahoo.com
TIMELESS ELEGANCE
As timeless as your wedding
However your needs are for a day to remember.
A keen eye for detail and creatitvity as well, as poise and elegance.
After all what better way to achieve a wedding of your dream such as this then with an exquist, wedding planner.
Over the past few years I have had the opportunity to work in a variety of areas helping couples. Brides picking out the perfect gown while working at David's Bridal. Groom's with tuxedo choices and assisting couples with picking out invitations at Tuxedo Den. Floral design at The Rose Garden Florist, while also getting my floral design degree are but a few of the things that I offer.
Services
As wedding consultant I will speak with you and your loved one, I want to find out all about you I want to all little details about you and your loved one.
I look at things very differently, I look at things "outside the box" making it easy for me to solve problems that most people can not.
Some other very useful and important assets i have are and not limited too, excellant personal skills very well organized. I also work extremely well under pressure, or stressful situations.