Darlene Goehring
event planner , wedding planner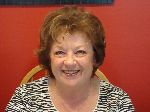 Red Deer, AB
587-877-1177
darlenegoehring@hotmail.com
"Your Imagination is Our Creation"
Fun Key Group Travel, Events and Parties are Red Deer's Specialists for "Experience Seekers."
• We offer years of hands on experience in event planning, parties for every occasion, and destination group holidays and tours. Fun Key is fully certified, and our professional staff offer options for the new era of "Transumers" to live their dreams, and fulfill their special events and party planning memories to the finest fun detail.
• We know that you want your guests to enjoy the experience you have to offer them, and too often, people miss the enjoyment of their own party by being burdened with guest services.
The thought of making people happy, and watching the crowds enjoy any event or experience has been the driving force behind the foundation of every position that Fun Key owner has thrown herself into.

Her portfolio streams through many years of responsible management along with every level of event and travel planning and promotional challenge.

Career experience has seen Darlene in varied hospitality management positions including Provincial Parks, clubs, saloon, casino, campground, and golf and country club positions. She particularly thrives on taking the event from the seed idea stage, to successful execution, and the positive reward reviews that follow.
Services
Fun Key is available to your every special celebration and function. The initial consultation with our professional will set the theme for the working relationship, and this will give the client the opportunity to interview the consultant. The event and the extent to which our professional services will involve, will be established at this meeting.

We are capable of performing all the finest planning and smooth execution of your event, or just a stand by consulting service to provide verbal mapping and direction throughout the planning to the wind up.

The sky is the limit when it comes to your travel or event planning, and we can even assist you with the seed ideas.

Call today to have some "fun" with Fun Key!

* Bucket List Tribute Parties (while they are with us)
* Weddings
* Birthdays, Anniversaries, Graduations, Baby Showers
* Charities and Fundraisers
* Bar/Pub Entertainment Calendars
* Recording Artist Bookings and Concerts
* Motorcycle Rallies, Car Rallies, Show n'Shines
* Sporting Events, Golf Tournaments
* Parade Float Planning
* Victory Celebrations
* Destination Group Travel Parties and Adventures
* Family Reunion Holidays
* Corporate Group Vacations and Tours
* Seasonal Celebrations and Parties
* Product and Promotional Marketing Events
* Divorce Parties
* House Warmings
* Block Parties
* Group Garage Sales
* Grand Openings


AT FUN KEY GROUP TRAVEL, EVENTS AND PARTIES,
"YOUR IMAGINATION IS OUR CREATION!!!"