Anna Grant
wedding planner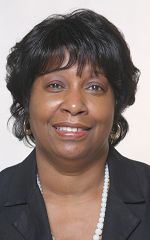 Marietta, GA
770-906-8584
Creative Wedding Designs

"Your Vision Defined"
Congratulations!!!!!

Your wedding day is one of the most important and exciting days of your life. Planning your wedding around your job, family and everyday responsibilities can be a challenging experience. The professional staff from Creative Wedding Designs will work in coordination with your vision to create a detailed master plan for your wedding. We are dedicated to making the days leading up to your wedding a joyful and memorable experience. Our meticulous attention to detail and impeccable service allows you to enjoy your wedding with peace of mind. We are here to minimize your stress and Maximize your special day.
I have always enjoyed planning events such a family reunions, birthday parties, and holiday dinners. I have consulted, assisted and coordinated several weddings over the last several years. I love working with the bride and groom to bring their wedding vision into reality. My background as a quality control inspector has given me the organizational tools to approach and fix problems that will inevitably crop up during the months leading to the wedding day. My goal is to minimize the stress for the wedding couple and maximize the joy of their special day.
Services
Wedding Consulting & Development Services

Guidance and recommendations for the ceremony design and flow will be customized based on client specifications. Propose budget analysis development and management. Concept development, event design, theme and color scheme and décor will be designed to capture your vision. Wedding Itinerary and time line development are created to ensure a stress free wedding experience.

Ceremony Rehearsal/Dinner

Directing & Choreography to provide directions to all participants and endure that everyone knows their responsibilities and the itinerary. All arrangements will be make pertaining to the planning of the rehearsal dinner.

Day Of Ceremony & Reception Directing

A complete customized itinerary for the wedding day including extensive detail for the day to ensure that the event is well planned and organized.

Ceremony/Reception Décor, Favors & Rentals

Ceremony & Reception Decorations: Centerpieces, candelabras, columns, kneeling bench and arches are available for purchase or rent.

Guest List Management and Seating Chart

Guest list, RSVP management and development of seating charts are created to meet your needs.

Vendor Consulting

Vendor recommendations will be provided to you that are compatible for your wedding in terms of style, service and price. All necessary follow-ups with vendors will be made at appropriate times to confirm all information relevant to the service they are providing.





Wedding Service Package

Day of Wedding Coordination

This package is perfect for the couple that has managed to plan their entire wedding, but would like to sit back and enjoy their wedding day. This service is provided 4 months prior to your wedding date. Services include complete wedding day itinerary and coordination. Review and follow-up on all vendor commitments and make sure they are fulfilled to your standards. Orchestrate your wedding rehearsal and organize your wedding party.

Classic Package

This package is for the couple that has most of their planning completed, but are becoming a bit overwhelmed with the extra details, as the wedding day gets closer. The coordination of this wedding will take place 5 months prior to the official wedding date.

Services include: five hours of comprehensive planning in which budget adjustments, final vendor selections, theme, décor, etc will be discussed. We will offer creative ideas for any special last minute touches you wish to incorporate into your wedding. We will than ensure your wedding has a cohesive felling and that no detail has been overlooked.

Elite Package

This is a comprehensive package that will provide you with a wedding designed just for you. We will manage every aspect of planning your wedding from the initial concept development and design to the reception and beyond.

Services include: unlimited consultations and meetings via phone, email, budget development and management, event design, theme and décor concept, Invitation, stationery RSVP tracking and favor selection, vendor referrals, full wedding day coordination, classic package and more.

Creative Wedding Designs also offers dress preservation. Preserve your perfect dress from your perfect day.

Thank you for considering creative wedding designs. Payment plans are available for your convenience.
Testimonials
Thanks Anna, because of your professionalism, our wedding day has become a fantastic memory for years to come. I am certain that without your help many things would not have gone as smooth as they did. Your help saved the day in many ways. The wedding coordinator was fantastic, the floral designs were beautiful. Helping the bridesmaid with her dress adjustment was greatly appreciated. You took our wedding day to a higher level.
Isis
Thank you so much for the great help you have given us in our wedding planning process. Even planning a small intimate family wedding can become stressful. Creative Wedding Designs helped us to create the wedding we both wanted. The reception site visits were fun, interactive and negotiated to fit within our budget. During our consultation Anna, your attention to detail and willingness to listen to our needs and understand our vision was extremely important to us. It was a pleasure to work with you.
Lanna