Mohammed Ali
wedding planner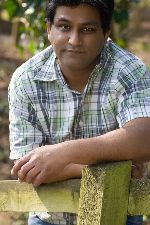 Portishead, North Somerset
07512146666
shaoneventmanagement@yahoo.com
There are three things that last: faith, hope and love, and the greatest of these is love
Hi!!!!!!!!!

Thank you for viewing my profile. I have just recently enrolled as a student with QC School of Wedding Planner.

My insperation to be a wedding planner has come from photography, a hobby which I love. I love to capture the excitment and emotions of the day. I have always wanted to make sure that the bride and groom enjoy this special day and remember it for the rest of their lives.

I have planned few weddings for my family and friends in Bangladesh. These wedding ceremonies were performed under the Islamic law, but the reception was quiet similar to the styles in England.
I look to be flexible, demonstrate patience, conscientious and willing at all times, understanding and the ability to handle responsibilities. I am reliable, self-motivated, and punctual. I have a positive attitude at all times.

I am a strong and supportive team player and would be keen to offer support and assistance wherever possible. I aim to achieve high standards in all tasks undertaken and I am committed to the highest standards of work possible.