Lorraine T Penn
event planner , wedding planner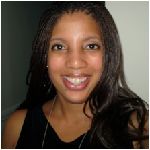 Norwood, MA
877-966-9779
info@lorraineterrell.com
We love planning Independent Parties, Birthday Parties of all ages, Weddings and so much more. We have the demand to make your event unique
Don't have time in your busy schedule to prepare the logistics needed in planning an event? Work with professionals who go above and beyond to give your event the full attention it deserves. We work with busy individuals, families and private groups to create a memorable occasion that reflects your personality, your taste and your style with all the makings of a unique experience for you and your guests.
With over 12 years experience in the event planning industry it's not only the love of the planning, but the joy and skills encompassed to make it all happen. I have strong coordination and organizational skills, décor and floor layout experience and so much more which I use when planning every event.

I have brought considerable talents to non-profit, corporate and social events, but my true passion is in social and personal events. I began with planning birthday parties, anniversaries and sweet 16s for friends and families. Doing this on the side while working full-time as an Executive Assistant is when I knew I found my true calling to be an Event and Wedding Planner.

Planning spectacular parties for others is my specialty. This may sound cliché, but I go above and beyond to bring a unique sense of style, creativity, attention to detail in all that I do.

Along with planning of events I create silk flower centerpieces for events and daily décor. This is another passion of mine as I enjoy bringing colors, textures and looks together to bring the event décor all into one vision.
Services
Main solution is to bring your vision to life. No event is too small or large and there is nothing that we can't handle. We have years of experience in coordinating parties of more than 250 guests and are here for you the busy individuals who want a spectacular event.

Lorraine Terrell's Planning Package includes: Budget Outline, Themes, Venue Selection, Menu Selection, Invitations, Decoration, Entertainment (Special Performers), Photography, Music (Live Band, DJ & Singers), Floral Arrangements, Gifts (party favors), Videography & Lighting

Our clients gain a stress free experience and a party where people are not watching the time, but enjoying themselves.

Clients receive detailed management services that will be available to you at your fingertips:
1. Face-to-Face Consultation
2. Detailed Event Plan Proposal
3. In the Know Updates
4. Invitations & Accessory Service
5. Day of Event Coordination
6. End of Service Consultation
Testimonials
I just want to sincerely thank you and let you know that you did an amazing job. Everything was so detailed and well thought out. From the venue, to the favors, to the centerpieces, to the creative guest box, to the memory box, to the Grey Goose and cranberry when I walked thru the door..everything was far more than expected, and for that I am truly thankful. You included people in the decision-making processing, and maintained an open line of communication, keeping those that needed to be informed, informed. These are critical characteristics for individuals working with the public, and clearly you have mastered them all. I wish you much success in your business… there is absolutely no doubt in my mind you will be extremely successful.
Johnson Bridal Shower
Lorraine for sure has the best solution for those with busy schedules. She is very Professional and gets the job done right!!! She will plan all my parties and events!!
Carew Farewell Party
Lorraine is extremely energetic and creative. She'll work tirelessly to meet your needs and get the job done!
Comment from Sara