Eco & Ivory Event Design
Angela Baguet
event decorator, event planner, wedding planner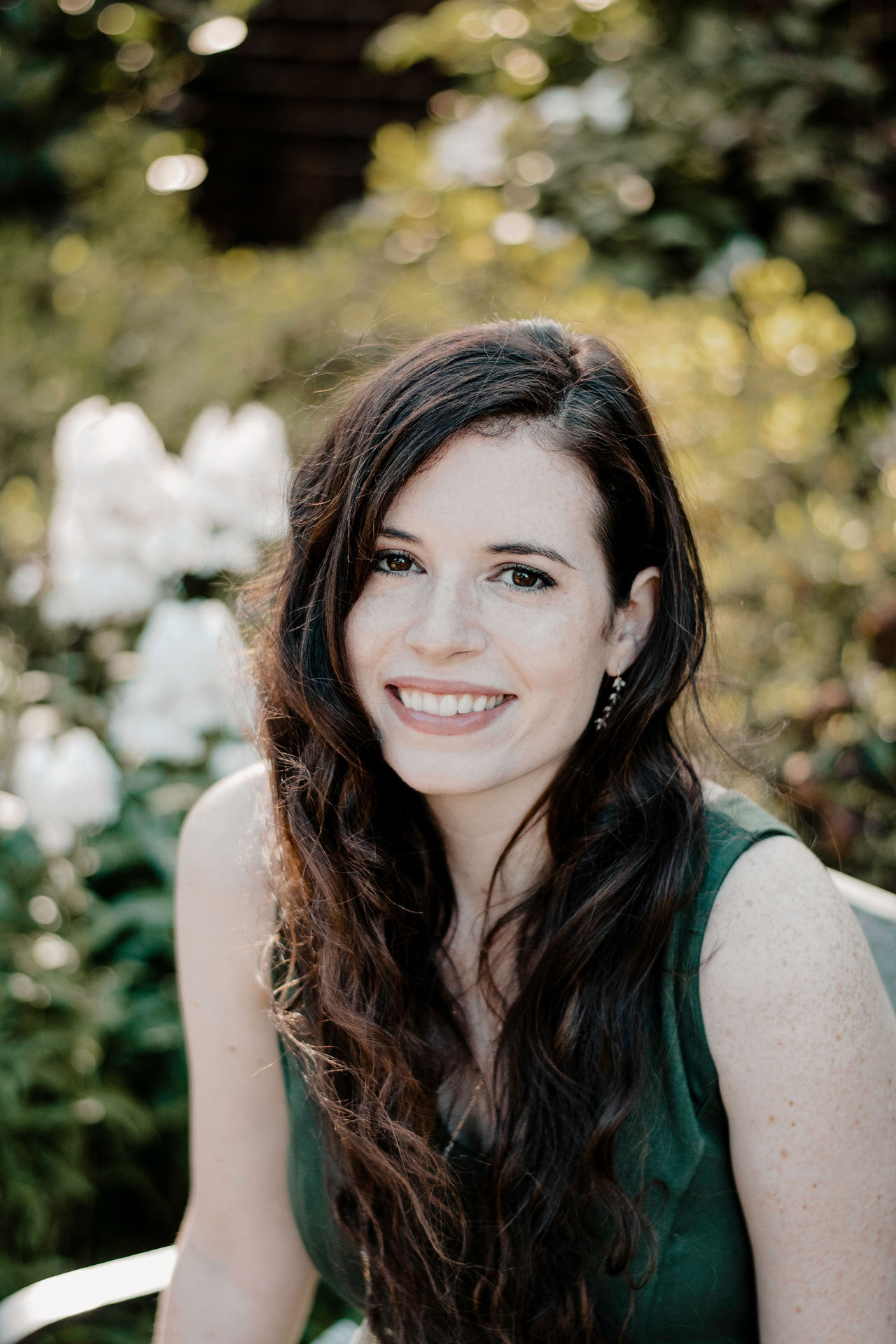 Homestead, PA
412-478-7161
amartello823@gmail.com
Events tailored to you and the greater good
Do you want a stunning, highly personalized wedding or event, but you're concerned about the impact of your event on the environment?

I'm Angela, and I love designing events for clients who are less traditional and at least a little eco-conscious. I can help you create an exquisite, sustainable event, whether you are looking to add just a touch of green to your event or "go green" all the way. When it comes to designing eco-friendly events, the goal is not perfection, as it's nearly impossible to completely eliminate the event's ecological footprint. Instead, we'll work together to reduce the event's footprint, knowing that even a few sustainable choices will make a difference. Most importantly, "eco-friendly" will not merely be the theme of your event, but rather it will be the underlying approach, thus leaving room for tons of personalization so that your event is centered around and uniquely tailored to YOU.
While some event designers and planners offer "eco-friendly events" as a theme that they have experience working with, oftentimes they are not trained in planning sustainable events. As a result, due to the way products and services are frequently mislabeled for profit, these event designers might not actually be delivering on what they say they are providing. As a Certified Green Wedding Professional, I am trained on planning sustainable weddings and knowing how to differentiate between eco-friendly products and fraudulent products that simply seem eco-friendly. I also have access to various sustainable vendors throughout the United States.

I am also certified in Event Decor and Event and Wedding Planning. Before studying to become an eco-friendly event designer, I worked as a Mental Health Therapist. Although that line of work was quite different from designing events, I am able to use that experience toward my personal approach to designing events in that I take on a relationship-based approach while working with clients.
Services
Eco-Friendly Wedding Design - You've got something old, something new, something borrowed, and something blue. Now let me help you add something green to your wedding day. You don't have to go the DIY or minimalistic route in order to be eco-friendly. I'll work with you to design an upscale, personalized wedding with as many sustainable elements as you would like. From the color scheme to the table decor to the lighting and florals, every element will be designed in a way that is unique to you as a couple while keeping the greater good in mind.

Eco-Friendly Wedding Design + Partial Coordination - Not only will I design your wedding, but I will also help you with other planning components, such as sustainable vendor selection, budget creation, sustainable food selection, and timeline creation.

Eco-Friendly Design Consultation - Are you going the DIY route for your event but need a little help with the design aspect or knowing how to go green? I can provide you with the guidance you need through my consultation services, whether you want a one-time consultation or you want me to walk you through the event planning process.

Virtual Eco-Friendly Tablescape Design - Whether you are looking to style a dinner table or dessert table for a small or large event, I would love to help you design it! I can help you come up with a design and style it using as many sustainable elements as you would like to incorporate, all done virtually!

Eco-Friendly Social / Corporate Event Design - I offer sustainable design services for other events, such as bridal and baby showers, birthday parties, anniversary parties, Conscious Uncoupling ceremonies, vow renewals, wedding re-do's, corporate events, and more.