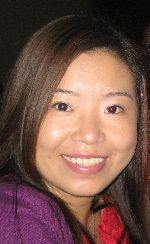 Manchester
07883062899
liuliu312@hotmail.com
We will make your life easier.
My name is Xiaona, I am a part-time party planner and also I have a full-time job in a Construction Company. This year I decide to become a full-time event planner to concentrate on event planning which I really enjoy doing. My new goal is to organize some corporate events especially the business area I used to worked in.
I am originally from China, I am working and living in UK. I speak fluent Chinese and excellent English.
I have been organized a few different theme house parties for my friends & families, they were all very successful. I also organized a few holiday parties in China, France, Greece¡­ everybody had a good time.
Services
We will help you to make the right choice to create a truly fabulous event, we can facilitate everything from catering to florist; from sending invitation to clean up. Event management: Private Party-
Birthday Parties
Weddings
Bar Mitzvahs
Holiday Parties
Theme Parties
Celebrations
Corporate events-
Corporate parties
Conferences
Award ceremonies
Product Launches
Corporate holiday
Team Building
Outdoor events & festivals
School/College graduation
Exhibitions
Testimonials
Thank you for oganizing the holiday party in Beijing, we all had a great time there. Looking forward to work with you again.
Ben Morris
Hi Xiaona, thank you for my fabulous birthday party, I had a rememberable day in my life.
Alison Lee