Kimberly Gallagher
wedding planner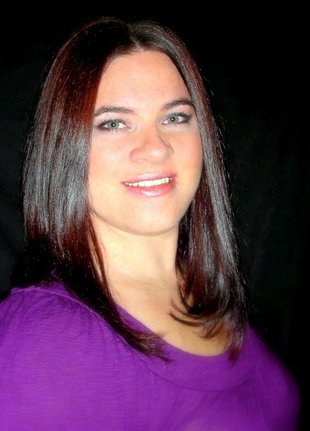 Jackson, CA
209-256-6309
Onedivinebride@yahoo.com
Unique wedding design professionally crafted for your special day.
Greetings. My name is Kimberly Gallagher. I am honored that you have chosen to consider my services for your special day. I believe that every event is special and unique, so my approach to planning your day is much the same. I believe that every wedding, large or small, should be the one of your dreams; the one that a couple is proud of and will look back on with the fondest of memories and know that it was perfect. It is my goal, through communication and attention to detail, to help produce the most wonderful, budget conscious, event you can imagine. I thank you, sincerely, for your consideration and I look forward to answering any questions you my have regarding your event needs.
I am a California native, and I love it here!! I spent eleven years serving my country in the US Army as an Aviation Operations Specialist. After living abroad and around the country, I came back to the only place I called "Home" - the foothills of the Sierra Nevada mountains!! I am an avid equestrian and spend most of my free time at the barn with my horses and children. My event planning career began as a favor to a friend, simply helping her plan her own wedding....then I was planning her friends' wedding. Before I knew it, I had produced five events and a baby shower was in the works. It soon became clear that I had fallen in love with the wedding and event industry and that was where I intended to focus my career after the army. Fast forward a bit, and here we are!! I continue to do what I love by helping couples produce the most amazing events they can imagine. From the lavish to simply elegant and everything in between, I am eagerly awaiting the next challenge!!
Services
Consultations
Budget analysis
Rehearsal Services
Vendor-Match Services
Day-Of Management
Complete Wedding planning packages
Testimonials
As an event photographer, it has been so wonderful to work with Kimberly. Her relaxed personality and extreme professionalism has made my job so much easier. Speaking with Kimberly and her clients is always a pleasure and I look forward to doing business with her again in the future.
Emileigh B
Kimberly did such an amazing job on our wedding!! We literally could not have pulled it off without her! We had hired a planner who was not able to complete our event. With just six weeks before the wedding, we called Kimberly to see if she could help. We gave her all the information we had and the contact information for the vendors we knew we had secured, and crossed our fingers that there was enough time to pull off the rest. Kimberly quickly settled our fears and took the unsettled matters in hand, communicated at every turn, and our wedding turned out to be better than we had imagined it could be. Our guests were so impressed with how much our wedding really represented us both. We couldn't be happier.
Karl and Jessica K
From the wedding to the baby shower, my experience with Kimberly has been simply fantastic. She has always been my go-to contact for anything event related. Anything from color schemes to fabric blends, Kimberly knows how to make any event relevant and memorable.
Beckah M