Katharine Clifford
event planner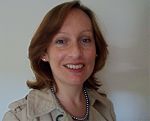 Surrey
+0944 75272 80865
ktclifford@btinternet.com
En Vogue Events - Keeping you in style for all events!
En Vogue Events makes it simple for you to enjoy your event as we take care of all the planning.

We cater for all different events, ranging from the elegant, sophisticated function to the last-minute (almost dot com!) events! Your needs and concerns will be met as we do the work and you enjoy the outcome. En Vogue Events welcomes you to its website as we welcome you to a well planned, hassle-free, successful function!
My education and experience has always centered around organisation and working with young people. Even as a youngster I worked voluntarily for a youth organisation, not only enjoying the social interaction amongst my counterparts but the planning of the events and camps that we run throughout the year.

After acquiring my secondary schooling certificate in December 1996, I headed off to the University of Stellenbosch (in Cape Town, South Africa), to study Psychology. I had an interest in human behavior and the working of the mind - I still do! However I discovered that even though I thrived on listening to people and developing an understanding of certain human actions, I had not fully developed my own skills and needed some real experience in the world.

It was at this time that I embarked on some travel to the UK, enjoying some time working as a nanny and traveling in Europe. It is also during this time that I began to enjoy working with children. I viewed this as another opportunity, returning to South Africa to complete a Postgraduate Certificate in Education (2004).

This really opened up my skills base as I began practicing as a Primary School Teacher in Cape Town. I thoroughly enjoyed this work and I was able to not only work with children, but use my organisational skills to ensure that I was administratively up-to-date and on top of my work schedule - a tough task, as any teacher would know!

It was during this time that I met the love of my life, got married and we decided to venture off to the UK in search of some further experience and world seeing! I continued to teach, but felt the workload begin to take over the enjoyment of the career.

At this time (now 2010), it became apparent that I needed to follow my initial passion and look into event planning. I realized that I most enjoyed my time as a youth leader, planning various fund raisers and camps. I knew that it was time to use my education and experience to run an events business. Being able to initially plan, then develop and finally view the end product, which shows the delight and enjoyment brought to the participants of the functions, makes it all worthwhile for me. I look forward to planning your next event!
Services
Elegant Events

These events focus on the splendor of the celebration. They may be sophisticated and avant-garde, or sleek and stylish. These events include various different occasions that can are celebrated, like a 60th birthday, a retirement function, an engagement party or a graduation commemoration.

Other such events can look at new beginnings or enjoyment, i.e. the start of a new business, a cheese and wine do for your hard-working colleagues, the birth of a new baby or a cocktail function for achievement for an award.

______________________________________________________________________

Themed Parties

Bursting with vivacity and vigor, these parties focus on imagination and entertainment! These parties range from kitchen teas to birthdays, from ladies tea parties to children's dress-up do's.
The themed party is specific to the event and can be coordinated throughout the event or it can lend itself to various games and activities.

______________________________________________________________________

Last- minute Functions

For those of us whose time is limited and who need a quick, flexible organiser to help plan a last minute event, we provide this service that only requires a maximum of two consult meetings and everything is worked out for you. Due to the time constraints of this event, an added cost may be incurred. This will all be discussed in the initial quote.
Testimonials
I gladly furnish the following testimonial in favor of Mrs Katharine Clifford who has been employed at Kronendal Primary from January 2005 until December 2007. During her period of employment she has made a lasting impression on me as an extremely dedicated and committed educator. Her lessons are always throughly prepared and presented, and her administrative work has been exemplary. As an educator, Mrs Clifford makes a point of communicating regularly and effectively with parents. She has been responsible for co-ordinating the General Knowledge at the school and has organized weekly quizzes as well as inter-house and inter-school competitions. As Grade head she was responsible for organizing and taking the Grade 6 learners away on campers. Mrs Clifford would be an asset to any staff and I recommend her with confidence for any position for which she may apply.
Linda Martin (Head of Department) - Work Testimonial
I have known Katharine and her family for well over 15 years. It has been a privilege to see her grow and mature from her teenage years until the present. She gets along with the people from all walks of life and cultural backgrounds. Besides enjoying a good rapport among her peers and superiors, I have observed, with great interest, her deep passion for working with young people, including a focus on enabling them towards realizing their full potential. I have always appreciated Katharine's purposeful determination and motivation to succeed in whatever endeavor she embarks upon. Feedback from young people and peers alike highlight her warm and caring personality. She has also been described as a good organizer who is filled with initiative and a desire to constantly improve her own capabilities. For instance, she successfully planned, organized and executed a fashion show for young people a number of years ago, and it continues to be a talking point to this day. I strongly believe that Katharine is destined to achieving great success in her future career and will make a valuable contribution to any organization.
Bob Klynsmith (Executive Director) - Personal Testimonial