LeAnn Harley
event planner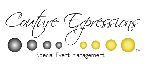 Washington DC, DC
lharley@couture-expressions.com
Couture Expressions is here to successfully give your business the right exposure while providing a great networking environment with a fash
What is Couture Expressions? Couture Expressions is simply the business of creatively planning and managing the right special event to make you and your NEW or ESTABLISHED business look fashionably great!

Couture Expressions will plan, develop, and manage special events for new or established businesses, not limited to: BOUTIQUES, DESIGNERS, HAIRSTYLIST TEAMS, SALONS, NON-PROFIT ORGANIZATIONS

Couture Expressions will focus on designing, creating, and simply making something ordinary…extraordinary…for the world to see! Couture Expressions understands the importance of planning and developing the right event to bring awareness to your pro
Born in the beautiful city of Washington DC, Le Ann is walking in her destiny. She has successfully earned a bachelor's degree in marketing with talents that range from being a high class runway model to a rewarding marketing and event planning expert. LeAnn has been in the industry for nearly ten years. And the seeds of her success have rendered a well worth harvest!

LeAnn's outstanding repertoire includes working with Jayneoni Moore, as an event manager, in January 2006, the creator of the nationally acclaimed pre Golden Globes gifting suite, "The Boom Boom Room" in Los Angeles, California. LeAnn's talents were such a success that Jayneoni Moore utilized LeAnn for a third time in January 2008. LeAnn has also stretched her creative capacity to the city of Charlotte in North Carolina showcasing her works in the 'YMCA Fashion Show'.

LeAnn has diligently proven great determination in the area in which she loves dearly. And she abundantly shares that love with her clients with prominent results!
Services
Services Included: Client Consultation and coordination, model and celebrity booking, staging and lighting design, music selection, sound and music system, concept and budget development, show choreography, backstage management and staffing, entertainment, publicity and media relations, hair and make-up artists, photography.

Clientele: Major and Local Fashion Designers, non-profit organizations, retail malls and shopping centers, boutiques, magazine publications, hairstylist teams and salons

Types of Events: Launch events, business anniversaries, general events, grand openings, fashion event/shows