Valerie Maxwell
event planner , wedding planner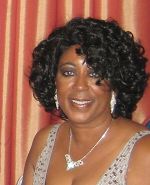 Moreno Valley, CA
951-315-6849
Volvalerie@aol.com
"Your Visions of Elegance, will become an
Extrordinary Reality"
We are committed to see your "Dreams become a Reality". Our trained and professional staff will diligently provide, for every detail, from start to finish.

Take time consuming details from your "To Do" list, as we work closely with you to ensure your budget stays on tract. Every detail is taken into consideration to create an event for your personality and lifestyle.

Being an, exceptional Hostess and/or Host, should be your only concern.

Services provided by our professional and creative staff, are designed to execute your dream and to provide an event for you, that exceeds all of your expectations and desires.
I worked in the Real Estate Industry for over 25 years, ten of which I owned and operated my own business. The economic climate changed drastically, so I decided to follow my passion and use the gifts that I have been Blessed with.

Since my youth, I have hosted lots and lots of parties and have acquired the nickname of, "The Party Queen".

Acting as the hospitality chairperson for my church, for approximately 14 years has been and continues to be a joy to me. Being very active in my community, presiding over several organizations, provided the opportunity to, plan and execute lots of events.

I love the creativity of making "Dreams" a reality, which provides, everlasting memories, no matter what the occasion.

Details come easily and are second nature to me, as I acquired these much needed skills, both professionally and socially, as they are instrumental in accomplishing the needs of customers.

I am so very excited to increase my skills and receive a professional certification as an International Event and Wedding planner, adding to my Floral Design Certificate and Catering skills.

I look forward to every customer, every event and every "Dream" that I can assist, to come true.
Services
• Event planning
• Meetings
• Weddings
• Showers
• Parties
• Anniversaries
• Birthdays
• New Years
• Theme Party's
• Luncheons
• Dinners
• Wedding Favors
• Party Favors
• Floral Designs
• Catering
• Cakes
• DJ & Photographer
Testimonials
I have used Valerie's outstanding party planning/catering sevices on many occasions, one of the most memorable events was a staff Christmas Luncheon, held at my home. Valerie, asked me what my vision was, after I expressed what I would like, she took it from there; and created that elegant holiday vision. The holiday home decorations and table settings were excellent. My guest were received and greeted by her expertly attired staff. The cocktails and appetizers were hand served by her staff as well. The menu was superb and expertly served. My guest are still talking about how good the food was and how pretty everything looked, and can't wait until I host the next event. I definitely will request Valerie to be my Planner/Caterer, she provides exemplary service.
Mary
I believe that each and every one is given a gift at birth. Now the true test is whether or not you are able to identify your gift. Ms. Maxwell found hers. It is in the name of her business, "Visions of Elegance". That being said, I knew that I wanted to see my vision, of celebrating my Mother's 80th Birthday party realized. Ms. Maxwell did not hold back. Her professionalism was executed with perfection. The party, took her breath away and gave my Mom, a night of precious memories that she will hold on to forever. Since that wonderful evening, I have used the services of Ms. Maxwell on many occasions. The intricacy of her work is truly amazing. I am so glad to know, when there is an upcoming event, I can call upon the services of Ms. Maxwell and rest assured it will be a platimun event.
Charlene
My wedding reception was the Best ever. Thanks for taking care of all of the details and working with me on a limited budget. Everyone had a great time. It was so nice to share with family and friends. Cy and I are very thankful to you for all of your hard work and making sure that everything went well. I loved the flowers and the wedding favors. You are the best!
Linda
See All Testimonials