Amanda Bordian
event planner, wedding planner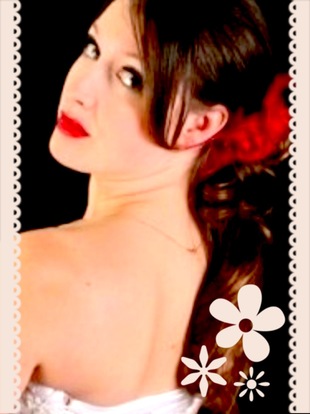 Edmonton, AB
780-288-5683
amanda_bordian@yahoo.com
A DIVINE EXPERIENCE,
"Giving you the Divine Experience you've always dreamed of"
As an Event and Wedding Planner, I bring forth a passionate outlook and a creative vision that has allowed me to work within variety of situations and expectations, to create the most memorable and divine event(s) for my client(s). Being an Event Planner has also allowed me the opportunity to utilize my organizational and event management skills, along with my creativity and passion for helping others. I thoroughly enjoy the fact that I am able to help my clients make their auspicious occasion a memorable one.
I have now been working in the event management profession for thirteen years, becoming quite familiar with a broad range of events and special occasions. I specialize in planning and organizing fundraisers, milestones and corporate events. I thoroughly enjoy the vast variety that comes with being an Event Planner. Being an energetic and outgoing individual, I really enjoy working with many types of people, as I find that it opens up my creativity and allows me to bring in new ideas with deeper enthusiasm and appreciation.
Services
- Weddings
- Fundraisers, Campaigns and Auctions
- Holiday Celebrations and Events
- Camps, Retreats and Conferences
- Musical Tours and Seminars
- Educational and Motivational Programs and Presentations
- Internal and External Corporate Events
- Team Building, Social Functions and Marathons
- Training, Meetings and Workshops
- Baby and Bridal Showers
- Stagettes and Housewarmings
- Anniversaries and Retirement Parties
- Children's and Milestone Birthdays
Testimonials
"Using "A Divine Experience" was the best decision I could have made for our wedding day! Amanda was wonderful to work with! Amanda was an instrumental part of our wedding planning in the months before the wedding and the day of our wedding. She was detail oriented and very organized which was very helpful. She helped me keep track of the vendors and also made suggestions on things we needed to do before the wedding. Amanda had a way of making the wedding planning process less stressful and often reminded us that the process was still fun!"
Ashely Ramirez
"Amanda went above and beyond all of our expectations of a wedding planner. We would definitely recommend her to anyone planning a wedding or big event!"
Jill and John Barber
What a wonderful retreat that Amanda had put on for us! Our group felt enlightened and inspired by the guest speaker, along with the many sessions and team building activities. Everyone had an absolutely fabulous time. It was so much fun to see everyone dancing, laughing and interacting with one another. We have never seen such fervent audience participation. The laughter and reminiscing lingered for days afterward. Thank you so much, Amanda! Everyone from our staff enjoyed working on planning this show and look forward to working with you in the future. Your performers and crew were very courteous, professional and fun, a true delight! If we can ever be of assistance to Sinatra and Friends, please do not hesitate to give me a call! Duluth is your greatest supporter. Wishing you all the best (but save the best for us!)
Rita Liverpool