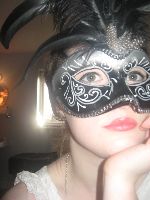 Scotland
07516 285 243
lulu@lulu-london.com
Social Management & Event Design
From buying presents to organising parties, Lulu London is here to make every aspect of your social life run smoothly.

Whether your need is personal or corporate we have a team of experienced miracle workers who can attend to every detail of your life.
Lulu London is the brain child of two women on a mission- two women who love nothing more than imagining, shaping and creating.

Adele is the blonde - the Organiser, the Developer and the Sensible one. She loves the ballet, art galleries and handbags.

Natasha is the brunette - the Dreamer, the Artist and the High-Maintenance one. She loves pearls, masked balls and very high heels.
Services
Personal

Each and every one of our clients has their own Lulu Liaison within the company. Whether you want us to plan a single party or become a permanent fixture in your lives there is a plan to suit everyone.

Weddings

We at Lulu London know that your wedding day is one of the most important of your lives and we are here with a specialised wedding designer and co-ordinator to ensure that your day runs smoothly. Whether you want us to simply source a location or to plan the entire experience for you, we can provide you with a day that will last in your memories and your heart.

Corporate

Your company will be given a Lulu London representative throughout the whole assignment who will maintain contact to ensure our team are fulfilling all your needs. Be this a product launch or a golfing weekend, you can be assured of our absolute professionalism at all times.