Imagine Events
Angela Klaassen
corporate event planner, event decorator, event planner, wedding planner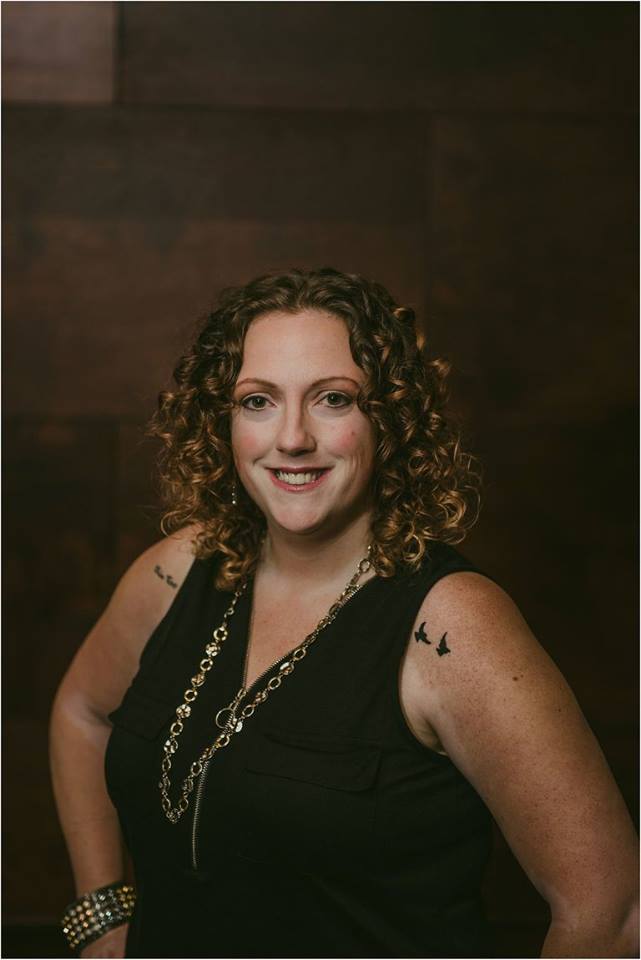 Regina, SK
306-533-9122
info@imagine-events.ca
Because easy is awesome!
With a fun and fresh approach to eventss, Imagine will take your vision and help you create an unfortgettable day. Whether you are looking for an intimate romantic affair, lavish party, or quirky theme, Imagine is exactly what you need!

Why do I need to hire a event planner?
So YOU get to enjoy YOUR special day! By assisting and working alongside you throughout the planning process, Imagine can help make the journey stress free. Imagine will get it done so you don't have to worry about it! With Imagine, you're not getting just a wedding planner, but you are getting quality service and professionalism, as well as a personal assistant.
Imagine Events became a vision in late fall 2009, and started operation shortly thereafter. Imagine has a fun yet fresh approach to weddings and events, on an extremely professional level. Owned and Operated by Angela Hodel, Imagine makes your needs its priority.
Services
Corporate Events

We offer a complete event planning service, or alternatively can assist you with selected area's of your corporate event. Some of the services we can help you with are:Business conference

-Theme Creation and Implementation
-Program Design and Implementation
-Venue Research, Selection, and Overseeing Contract Agreements
-Volunteer Coordination, Training, and Management
-Speakers Coordination
-Invitations, RSVP Tracking, and Registration
-Marketing
-Travel arrangements


Wedding Planning Services

Complete Wedding Planning Services
-An ideal choice for those couples who are planning from a distance, working full time with busy families, and trying to juggle hectic schedules. This package is designed for the couple that desire's professional service with personal assistance.

Day-Of Coordination

Al La Carte Services
-Creation of your personal budget.
-Consultations available on an on-call basis.
-Creation of a detailed timeline of pre-wedding arrangements required before scheduled wedding date.
-Research and/or selection of potential vendors that fit client's wants and needs.
-Attire consultation.
-Stag/Stagette, wedding shower, rehearsal dinner, gift opening party planning.
-Design and assembly of wedding favors.
-Custom Silk Floral design.
-Alternative bouquets and boutonnières/corsages.
-Wedding theme design.
-Etiquette advice


Social Occasions

Imagine also can take care of and plan your private family events as well!
We can assist with your special events including, but not limited to:

– Birthday Celebrations
– Anniversaries
– Bridal Showers
– Baby Showers
– Themed Holiday Celebrations
– Stag's/Stagette's
– Reunions
– Graduations


Silk Floral and Alternative Bouquet Design
Are you looking for something fabulously unique, completely themed just for your wedding? Why not consider an alternative bouquet? Alternative bouquets are a great option instead of flowers and can be completely personalized!
Silk flowers can look just as real and natural as other flowers when arranged correctly. They will not wilt throughout the day, and will continue to look fresh. You don't have to worry about your flowers falling apart, or coming loose because they aren't heavy. Some real flowers cannot be used in arrangements or bouquets because they do not stand up well, or there blooming period is very short. With silk flowers there is no need to worry, you can use whatever type of flower you want, and it will look fabulous.

With Imagine, we can have your flowers picked out and arranged months in advance. No hassles, no worries. First we discuss what exactly you want, and what style of bouquet you would like. Then we go together and choose the silk flowers that you want in your arrangement. You are responsible for the cost of the materials and flowers that are needed for your arrangements, and then Imagine charges by hour for time used to make the arrangements. It's very cost effective, and easy on the budget.

Photography
In addition to event planning Imagine also offers simple, yet professional photography. It's completely affordable, and caters to budgets of all sizes. At this time we will take a limited number of bookings, as we do not overbook in order to dedicate the proper amount of time that each of our client's deserve.
Testimonials
"I can honestly can say that Angela is one of the most gifted people I have ever come across in my life. Which is why when picking out my flowers for my wedding I couldn't have chose anyone more suited for the job. I decided that I wanted fake flower arrangements for my wedding and I had a vision in my head on what exactly I wanted it to look like. Angela came shopping with me to pick out exactly what I wanted we had to get enough material to put together 5 bouquets, 10 boutineirs and 4 corsages Angela knew where everything was and was awesome at gathering all the materials to create my vision. We were in the store less then an hour and had everything we needed. Angela then put all the flower arrangements together and actually managed to create my bouquets, boutineirs and corsages beyond what I had envisioned. Angela also threw me and my fiance an engagement party. Everything was perfect the decorations, food, and music. Angela even made sure that both sides of the family and friends mingled by playing games that brought them closer together. Angela is an amazing person, with high energy and very creative. Thanks Angela for all your help so far and I look forward to working with you for my future wedding plans."
Chantal Bashforth
"Angela and her team truly made our wedding day a dream come true. From several months prior to the wedding, till the day of the wedding, Angela was efficient, organized, reassuring, and she was just so easy to work with! I had everything planned all the way down to the smallest details, and Angela made sure every single item we had planned was done exactly how I envisioned it. She was always there if we had any questions along the way and we couldn't be happier. I felt stress free all day knowing that all the décor was in the hands of Angela and everything would be perfect, which is absolutely was! I would definitely recommend Imagine Wedding and Event Planning for your special day if you want a worry free day with beautiful memories."
Jennifer Engen
"Angela was able to bring together a really wonderful finished product with very little info to work on. ...Angela walked us through things and helped us feel involved when we wanted to be, and let us be detail-free when that was best, too... She delivered ahead of deadline, and was great with correspondence. Angela, thank you so much for being a part of our special day!"
Jordan and Brian Kent-Baas
See All Testimonials