Chrissy Costa Surmeyan
event planner , wedding planner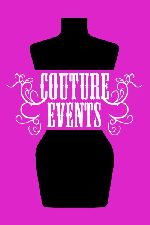 Toronto, ON
416-436-0050
chrissy991@gmail.com
Events Tailored to Your Desires
Planning the ultimate event is our passion. From large and lavish to elegant and intimate, our creations will reflect your vision and style. Just like a custom couture gown is tailored to fit you flawlessly, each of our celebrations are customized to create an event as unique and exceptional as you are. Whether your celebration is a party for two or two thousand, we can orchestrate a wedding or special event of any size. Let us take care of all the details, while you enjoy your couture,stress free event.
Chrissy Costa-Surmeyan (Owner and Founder of Couture Events) was born to create memorable events. From a young age Chrissy was encouraged by her teachers and peers to pursue a career in design, and was always called on for help when someone was planning a party or wedding. She decided she wanted to become a wedding planner after planning her brother's wedding in 2002. Even though her occupation at the time didn't allow her to fully venture into this field, she attended many industry trade shows and formed relationships with vendors. After designing and producing her own wedding in 2009 (which has been featured on many popular websites and blogs) and completed her course at QC (with exceptional grades), she was finally in a place in her life to pursue her passion - designing and creating events.

Chrissy learned many unique skills along with exceptional organizational skills while working as a shop coordinator for a special effects shop (physical effects for film, commercials etc). Chrissy also has a background in hair & beauty care, sales management, art direction, and jewelry design. She also finds a lot of her inspiration from her extensive travels throughout Asia & Europe, where she worked in several different fields.
Services
Planning an event, big or small, is challenging and a lot of hard work. By hiring a certified experienced event planning professional, you are ensuring yourself a stress free, flawless, memorable event. Most couples wish they had hired a wedding planner after the wedding.By then it's too late. The day slips by so quickly, you want to soak up every moment, rather than dealing with all details, time-lines, or whether someone remembered to pick up Grandma. It's our job to take care of all that and to ensure your day runs smoothly so you can simply enjoy your celebration with loved ones.

Why Choose Us?


Couture Events is a boutique style company that only takes on a limited number of events to ensure we give your event all the attention it deserves. Our certified professionals plan every event with the same love and enthusiasm as our clients. Our team has undergone extensive training, are knowlegeable with religious & cultural customs and rituals, and are up-to-date on current styles, trends and resources. We take pride in our unique creative ideas and strive to create one-of-a-kind events with the help of our vendors. We truly enjoy our work, have fun with it, and are honored to be a part of our clients milestone celebrations. After spending so much time and energy (not mention money) daydreaming and planning your event, you want to see it come to life flawlessly and just as you imagined it. Let us help you make it a reality.

We are delighted to plan and coordinate any of your milestone celebrations and events. Our professionals take pride in creating memorable events, which include…

• Weddings
• Engagement Parties
• Pre-wedding Parties
• Birthday Parties
• Baby Showers
• Anniversary Parties
• Theme Parties
• Corporate Functions
• Vow Renewals
• Barmitzfas
• Funerals
• Holiday Parties
• Red carpet functions
• Dinner Parties
• Travel Events
• And all events in between!

Here are a few "samples" of our wedding packages…

CHIFFON (Consulting)



Many couples choose to hire a wedding planner on a consulting basis. This allows you to plan your wedding, but seek out the help of a wedding planning professional when they feel it is appropriate. This could include any of our "A La Carte" services (listed at bottom of page) or any other assistance or services needed.
$150 for the first hour, $45 for each additional hour (minimum 3 hours)

SATIN (online consulting)

This NEW and helpful service will be available soon. Stay tuned for more details

TAFFETA (Wedding Day Coordination)

This package is perfect for couples who have already planned their big day, but are looking for a professional to ensure that everything runs smoothly, on time, and can tend to any unforeseen circumstances. This package allows you and your bridal party to celebrate, and not have to work.

• Minimum of one assistant with your consultant present on your wedding day
• Consultation two weeks before event to go over all the details
• Create time-lines, check-lists, and itineraries
• Confirm details with all vendors
• Ceremony set-up
• Consultant available to tend to any details during ceremony
• Reception set-up
• Consultant(s) available to tend to any details during reception
• Supervision of vendors
• Issue final payments to vendors
• Gift collection
• Access to bridal emergency kit
• Tear down (extra fees may apply)
• Decorate honeymoon suite
• Back-up rain plan
• Complimentary post-wedding information package
And more!
(contact us for more details)
Starting at $575

LACE (Month Before Wedding Coordination)

The LACE package is designed to allow you and your loved ones to relax , celebrate, and enjoy each others company, rather than stress all the last minute details. After working so hard and planning, the last thing you want is to be a stress case. You sit back and enjoy this time with family and friends, while we tie up loose ends.

• Minimum of one assistant with your consultant present on your wedding day
• Consultation 5-6 weeks before event
• Overview of vendor contracts and negotiation
• Create time-lines, checklists, and itineraries
• Confirm details with vendors
• Confirm arrivals for out-of-town guests, book block of rooms in hotel, and deliver out-of-town gift bags
• Set up and/or attend any appointments
• Prepare programs, menu cards, escort cards, and favors
• Book spa and/or beauty treatments
• Manage RSVP's
• Book and/or confirm any last minute items or vendors
• Manage Ceremony rehearsal
• Coordinate rehearsal dinner (extra fee's may apply)
• Ceremony set-up
• Consultant available to tend to any details during ceremony
• Reception set-up
• Consultant(s) available to tend to any details during reception
• Supervise vendors
• Issue final payments to vendors
• Access to bridal emergency kit
• Gift collection
• Decorate honeymoon suite
• Back-up rain plan
• Complimentary post-wedding information package
And more!
(contact us for more details)
Starting at $1195

SILK (Full coordination)


This package is for the couple who are looking to make their wedding planning experience enjoyable, with a stress-free approach. We will simplify the planning for you by eliminating the hours of research, linking you with reputable vendors, and coordinate memorable décor on any budget. We are there to assist you every step of the way, from start to finish.

Services include..
A personalized detailed Wedding Planning Timeline, Budget Management, Research and Sourcing of Vendors, Arranging Appointments for you, Attending Appointments with you when negotiation is needed, Theme/Style development and execution, Guidance throughout the entire planning process, Hotel/Transportation blocking for guests, Access to our already negotiated vendor discounts, Planning and Supervision of Rehearsal, Planning and Supervision of execution for entire Wedding Day along with a Certified Assistant.

Full Wedding Coordination would be calculated at 10% of the total Wedding budget. We feel this is a reasonable pricing structure, because generally, the more a Wedding costs, the more vendors and the more Coordination it requires. (minimum of $ 1,500 applies)

Additional "A LA CARTE" Services

• Custom Stationary Design & Production
• Custom Jewelry & hair accessories design and production
• Boudoir photo session service - provide location, on-sight advisor to assist you, art direction, back drop, props, some wardrobe items & accessories available, hair & make-up, and a professional photographer with vintage pinup, lingerie, nude, and boudoir photography experience
• Invitation & RSVP service – assist with assembly, sending invites & managing RSVP's
• Style & Design – This customized service is designed to assist you in creating unforgettable details for your special day. Fashionable food selections, décor, lighting, custom linens and personal touches throughout your soiree- just to name a few.
• Budget development
• Return rentals
• Guest accommodations
• Welcome packets/baskets for guests hotel rooms
• Rehearsal and rehearsal dinner planning and coordination
• Favors
• Seating chart & place cards
• Attend appointments, offer advice, negotiate prices
• Vendor referral
• Theme development and design
• Information on religious or cultural rituals, ceremony & reception guidelines, etiquette, marriage license's , etc
• Post wedding brunch planning
• Coordinate charitable donations
• Arrange wedding gown preservation
• Travel arrangements
• Prepare and mail thank-you notes
* Rental items will be available soon

… we are happy to assist with any aspect of your event, additional requests are welcome!

Contact us for more information on services and pricing

Become a fan of our Couture Events fan-page on Facebook for up-to-date information and services

You can also follow us on Twitter @ chrissyscouture
Testimonials
"I had the pleasure of working with Chrissy on my daughter's first birthday party, as you can imagine I was pretty overwhelmed by all of the work that I had to do.Thankfully I had Chrissy to help me. She was able to take the vision that I had in my head and bring it to life on my baby's big day. She was very creative with my limited budget, and delivered the atmosphere and scene that I wanted. We met a few times to make the plans, and Chrissy really came through on her promisses. I also found Chrissy to be quite efficient, as the space I had rented only allowed one hour to set up! Take down and clean up was speedy aswell. I would deffinately hire Chrissy again to work on my next event, and I would recommend her to anybody" -Wendy Atkinson
"Chrissy and Andre's wedding was definitely was the most amazing wedding I have ever attended. every detail was creative and detailed. The theme was 1940's old hollywood glamour. It was like stepping into hollywood set. The decor, the music and the bridal party were all in the 1940's theme. The Eglinton Grand was the best location to provide them with all the creative touches that Chrissy and Andre were looking for. Along with my 20th anniversary dinner. Every detail was planned and well thought out. It was so gorgeous. The flowers, the table setting was so beautiful.....I didn't want to mess it up!! Our wedding pictures were put in the flower vases ....I thought that was a nice touch. We had the best time. Chrissy, your the best!!!!!!" -Carla Cordeiro