Grace Swanson
event planner, wedding planner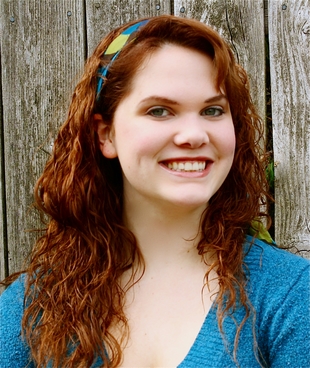 Salem, OR
503-881-3053
info@salemoregonevents.com
Events as unique as you are, at a price you can actually afford!
I believe that the stresses of planning a wedding or any important event are not exclusive to the wealthy, that's why I offer coordination, design and other event services based on the budgets of normal people. As an event coordinator I am not afraid to beg, barter and borrow to bring my client's costs down and offer affordable options to fit your needs.

I encourage you to shop around and I think you will find that I offer the most affordable event services in the Willamette Valley!
How it all started...

As children, young girls often dream of what their wedding will be like, my dream, was little different. At the fanciful age of 8, while my friends were always arguing over who would be the "bride" in our make-believe ceremonies, I found myself drawn more to the aspects of planning the event itself.

One day, after spotting a wedding dress at the local thrift store, a usual after-school activity with my Mother, I had an idea. There was to be a neighborhood wedding, not mine of course. I would marry off my irritated little brother and the delighted neighbor girl.

We sent out invitations, hand crafted in crayon (a whole hour in advance!) to the families of the couple and began preparations for the big day. We gathered cookies and juice from the pantry to serve as refreshments. Dandelions served as the bride's bouquet and the two were adorned with the finest dress-up clothes we had acquired from garage sales and older siblings.

The ceremony was presided over by me, who at this point had learned some of the traditional text, "Dearly beloved we are gathered here to witness holy macaroni..." I don't think either set of parents made it to the festivities but the wedding was well-attended by rows of dolls and stuffed animals. In the end, in spite of the cooties, I even got the two to seal the deal with a kiss. All-in-all, I considered my first wedding to be a huge success!

From that point on, my childhood was filled with learning party etiquette and assisting in the planning of every household birthday, and over-decorating for the holidays. Even the simplest slumber party was given a theme and hand-crafted invitations were sent out in advance.

Having grown up with 6 siblings, I rarely owned anything that wasn't thifted, thrashed, or tossed down. My teen hobbies were bargain hunting with my mother (a family skill) and creating table-scapes out of second-hand treasures and discarded items. My crafts, and money saving ideas eventually led my Mother to turn over most of the holiday decorating to me by the time I was 15. That was the first year, everything on the tree matched.

What's going on now...
As an adult, I seemed to always find myself being "volen-told" (volunteered often without my consent) for the role of coordinator, designer, and consultant for countless friend's parties and weddings. Apparently I had the passion and the knack to organize and execute events and, it only made sense to pursue a career in the field. Since then I have transplanted that child-like enthusiasm for planning and flair for bargain hunting, into every event I coordinate or assist. I thrive off of unusual requests, and specialize in creating events and weddings with creative ideas that go beyond hinting at your individual personality, style and theme. Because of my thrifty family background I also love to think outside of the box to overcome budget obstacles for my clients and have made it my goal to make my services affordable to everyone, not just the posh crowd. My first rule of event coordination is the golden rule: "Plan for others as you would have them plan if they were using YOUR wallet!"

I have chosen to get my IWEPP certification from the QC School of Event Planning to further hone my skills, outside the vacuum of my own personal opinion. I hope when I have completed this training, to provide an even higher level of service and creativity to you at the same great prices!
Services
Weddings

Consulations
Set up and tear down only
Loose-end wedding coordination
Complete wedding coordination
Other services available by request


Other Events

Consultations
House Parties and Smaller Events
Larger Events and Coorperate Functions
Scavenger Hunts
Other services available by request.


Testimonials
"We would have been lost without Grace. She is an amazing professional who puts 110 percent of herself into her work. We would not recommend any one else if you want your day or event to be perfect." ~ From WeddingWire.com
Matthew