Angela Poulin
wedding planner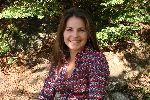 Berlin, NH
603-915-6545
whitejasmineweddingsandevents@gmail.com
Creating spectacular memories!!
First and foremost, I love weddings. I love them for the promise of love and commitment that they represent. It is my belief that a wedding should impart a couple's vision of love and spirit for their guests. I love brainstorming and creating the details that make a wedding unique and personal. My approach to creating a beautiful wedding is simple. Listen. Simply listen. Truly listening to my clients gives me the opportunity to discover what is important and pleasing to them. Individualism is my focus. I also have a firm belief that beautiful weddings do not have to be budget dependent, creativity goes a long way!
Throughout my life, I must say that I have taken in an extremely wide spectrum of experiences. Most people are very surprised to learn that my employment background is primarily law enforcement oriented. I spent five years working in the Department of Corrections as a Correctional Officer, and two years as a Police Officer. During that time in my life, my daily duties required me to remain calm in a variety of situations, and to think on my feet(a necessity in the wedding planning field as well, for certain!) By virtue of the Police profession, I've been exposed to a multitude of various cultures and personalities. I have gained invaluable listening skills while serving as a crisis negotiator, and consider myself to be organized and able to multitask. Though I remain an active member of the Crisis Negotiation Team and part-time Police Officer, I seek to help people in new ways.
I have a certificate in wedding planning from QC School of Wedding Planning and I am a lifetime member of the "International Wedding Professional Planning" association. I pride myself on being very creative, even if that means working with a limited budget.
Services
Congratulations on your upcoming wedding! This is a very exciting time in your lives, which can prove to be very challenging and remarkably stressful. In a world where time is people's most limited resource, White Jasmine Weddings and Events is here to provide you with everything needed to make your day unforgettable. Unique to most wedding planning services, we offer an infinitely variable range of involvement. It's all up to you, the way it should be. You may need someone to plan and carry out every last detail necessary to create the wedding of your dreams. Or, you may have tapped into your own creativity, and need a little help bringing your ideas into focus. Perhaps, you have planned the entire works, and need someone to manage the day's events so you can kick back, and enjoy the fruits of your labor.
Maybe, you just need help organizing a rehearsal dinner. Whatever the scenerio, we are here for you!Our philosophy is focused on adaptability, and keeping our services just as diverse as you require. With that being said here are some examples of what we offer

A La Carte Services: The following services are perfect for the couple who require professional assistance with only certain aspects of their planning and event. Services will be charged on an hourly basis of $30.00 an hour. They include but are not limited too: *Guidance, tracking, and development of a budget *Assistance in evaluting and acquiring vendors and venues *Creating detailed timelines, checklists, and intineraries *Guest list management * Decor and theme ideas
Wedding Day Director: You have spent hours preparing for one of the most important days of your life, and now you want to enjoy your day. We will step in and finalize all the details of your wedding. A meeting will be held two weeks before your wedding to go over lists of vendors, and any last minute details. Our services as a professional Wedding Day Director include but are not limited to: *Contact vendors and finalize plans *Manage the rehearsal *Provide processional and recessional direction *Direct vendors and oversee set up on wedding day *Create detailed timelines, checklists, and intineraries *Bring needed materials to reception for the bride and groom(place cards,cake knife,guest book)
*Facilitate final payments and gratuity to vendors *Keep the event moving smoothly(speeches,first dance etc.) *Deal with any problems that may arise(late vendor,missing member of bridal party etc..) *Pick up gifts, cards and bring to designated area *We will always have an emergency kit with us to deal with wardrobe malfunctions,spills and stains,and medical emergencies.
Pre-Event Planning:Life is chaotic and you just don't seem to have the time to complete all the details that is necessary for your wedding. The professionals at White Jasmine Weddings and Events will put your mind at ease and assist you with the seemingly endless details. Our assistance includes but is not limited to: *Provide client with venue and vendor recommendations *Set up appointments, and schedule interviews with perspective venues, and vendors *Attend meetings with clients(if they desire) in order to evaluate the services of vendors, facilities, and explain contract questions *Assist in the design and concept of the ceremony and reception *Guidance in choosing stationary(invitations,save-the-date)as well as proper etiquette for wording invitations *Create a budget and track client's spending *Create detailed timelines,checklists, seating charts,and intineraries *Guest list management *Assistance with menu *Arrange rentals of tents and other items needed for an outdoor reception *Obtain special permits if needed *Assist in bridal attire, this includes the groom and wedding party *Assist in planning honeymoon *Arrange details of a rehearsal dinner *Arrange details of a farewell brunch
Meetings will be scheduled periodically to go over details, and to update clients.
The Wedding Day Director and Pre-Event Planning services are provided as examples and definitely can be adjusted to fit your personal needs. A detailed list of services will be created to fit your event and budget. Pricing for these services will be charged as a flat rate and will vary depending on the amount of assistance needed.
All of the above services can be combined to provide you with everything needed to complete your special day. White Jasmine Weddings and Events can be with you from your engagement,right up until your guests leave the recpetion.Leave all the details, planning,and stress to us. We will plan,organize, design and manage every detail of your wedding. A percentage-based fee(10%)of budget is applied for full service design and management.
An initial consultation is complimentary,and provides us with a better understanding of your needs,the type of wedding you plan to have,and the budget you have to work with. This is also a great time for us to get to know you! White Jasmine Weddings and Events will answer all your questions honestly an provide you with services designed for YOUR individual event.
We are also available for: *Engagement Parties *Bridal and Baby Showers *Birthday Parties *Anniversary Parties *Rehearsal Dinners

Let us plan your special event!!
Testimonials
Angela recently provided her services for an evening reception the Mount Washington Observatory was hosting. Angela took the time to cut flowers from her own garden,and created lovely centerpieces utilizing those flowers and an assortment of vases. After several hours of creatively arranging tables, hanging tablecloths,folding napkins, and placing the centerpieces she had transformed a ski lodge into an elegant reception room. I highly recommend Angela's services to anyone needing assistance with event planning; she is a pleasure to work with.
Karen Hemeon Mount Washington Observatory Membership and Events Coordinator
As a professional caterer for the past 24 years I can promise you that hiring an event planner is key in making your event successful and stress free. And at the top of my list of planners is Angela Poulin. I have worked with Angela for 6 years and know first hand that she is caring, articulate, mindful of budget, and creative. This is an investment that you may at first feel unnecessary, but will look back at as one of your genius moves! Angela will always be looking out for you and your event. Happy planning!
Liz Jackson, owner of Libby's Bistro, Gorham New Hampshire