Dana Lytle
event planner , wedding planner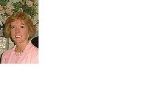 Texarkana, TX
903-701-7661
fourseasonsweddingchapel@yahoo.com
Weddings at any season with reception hall for weddings and business parties.
I have had many years experience working with friends and family planning their weddings and decided to go into this on my own. I have taken many online courses as well as attending bridal trade shows for the lastest and newest wedding ideas to help me gain knowledge of all aspects of wedding planning. I have experience in interior design as well and feel I have many unique ideas on ways to design a beautiful wedding and hope that you will come by our new facility and lovely grounds for a tour to see if you would like to use this place for your wedding celebration.
I have a bachelor's degree of science and worked in dental hygiene for many years and upon retiring wanted to go into a business I have always loved and hoped to do. I love working with people and being outdoors and my husband and I have a lovely farm in the Texarkana area. We wanted to build a chapel and reception hall on the edge of our beautiful farm with the pond and lovely woods in the background and be able to share our place with others to come and enjoy on their special day, as they begin their new lives, to come here where it is a lovely, peaceful and tranquil place.

We have three grown children and three grand-daughters. We love to travel and ride our horses.
Services
We have facilities for wedding of 250 or less either in our chapel or gazebo garden setting and we also have a new reception hall for wedding parties, bridal showers, anniversary celebrations, or business parties.
You may come and tour the facilities by appt.
Please call (903)223-6774.