Lailanie Idemne
wedding planner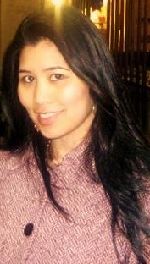 Woodside, NY
646-409-9968
wpinspirations@gmail.com
"Creativity awakens my mind to evoke into something that perhaps nobody does and think of"
A picture perfect wedding. This is the object of fantasy of countless young girls (and some boys!) even before meeting "the One" they will be spending the rest of their lives with. So, when this big day is suddenly looming in the horizon, they get stressed and pressured. This leads to indecisiveness and unpreparedness. They look to their parents and relatives for advice, albeit antiquated. For the more resourceful, contemporary and forward-thinking individuals or those who are just too plain busy, a professional wedding planner is the answer.
The reality of a picturesque wedding becomes more vivid and special because of wedding planner's touch. A well developed professionalism, planning and organizational knowledge, coordination and preparedness, attention to detail; these are just traits to look for. The right wedding planner will help couples navigate through various ideas, give options and advice to what kind of arrangements they both desire that suits their plan and budget as well as make sure that this event will occur as flawlessly as possible. As part of a wedding planner's role, he/she must also have the ability to continually project confidence and enthusiasm whilst in the wedding process and to interact wholly with people who are involved in the wedding party and preparations.

My name is Lailanie Idemne, a junior at New York Institute of Technology in Manhattan and on top of that, I am taking a full course at QC School of Wedding Planning. For as long I can remember, I have been laying down goals that I wanted to pursue in my life. Devoting my life to helping other people is greatly rewarding to me. I discovered early on my passion for dedicating my life to others. As such, party planning has piqued and intrigued me for some time now. I started organizing and coordinating events such as birthday parties, debutantes' night and various engagements. Only after I got my first introduction into the hectic, multi-faceted yet challenging world of wedding planning that I found this field to be extremely rewarding. I believe this true especially when I get to offer my talents and skill to people who need my help for that special day.

I am..
Creative. I distinguish myself as a creative individual in which my mental and social processes that deals with new concepts or ideas were not learned from anybody else. Creating something is what my thoughts imply with confidence as to be challenged and inspired. Creativity awakens my mind to evoke into something that nobody does and think of. It's already part of my daily life.
Self-Motivated. As a wedding planner, the importance of self-motivation is apparent to improve self esteem and confidence. It can somehow help boost to motivate myself to get all things done by achieving goals on time.
Detail-Oriented. I am a detail oriented individual capable of analyzing projects with an eye toward the innovative while producing with more creative results when I work under pressure. Some said I am too "anal" when it comes to creating something. In my case, being a detail oriented individual, I tend to be active while keeping track of everything, making sure that it is all well structured.
Services
• Educate and advice brides and bridal parties
on wedding customs, traditions, and etiquette
• Explain wedding terms and wedding industry
"lingo'" that clients need to be familiar with
• Create budgets and monitor spending
• Book reliable vendors
(caterers, florists, photographers, musicians etc.)
• Book venues for pre-wedding gatherings,
wedding ceremonies, and wedding receptions
• Book accommodations for out-of-town
family members and guests
• Coordinate wedding themes, colors, and decorations
• Schedule and prepare time lines
for yourself, the wedding party, and vendors
• Make payments to vendors
• Organize and monitor couple's gift registries
• Organize, attend, and oversee
the proceedings of ceremony rehearsals
• Attend dress and/or tuxedo fittings
and advise the bridal party on attire and accessories
• Provide day-of assistance for wedding ceremonies and receptions
• Shop for wedding-related items
• Coordinate hair appointments, makeup appointments,
manicures, pedicures, facials, and other aesthetic services
• Organize the printing and mailing of engagement announcements,save-the-date cards, guests invitations, RSVPs,and other wedding-related correspondence
• Plan and oversee engagement parties,
bachelor/bachelorette parties, bridal showers,
rehearsal dinners, post-wedding brunches,
and other wedding related social events.
• Plan the honeymoon and travel arrangements
• Coordinate after-wedding thank-you notes
• Check in and monitor the progress of vendors
as the wedding day approaches
• Manage paperwork related to running your business
• Check all contracts carefully for completeness
and monitor revisions
Testimonials
I am so glad that you were able to extend your help and creativity.You are not just a Wedding Planner.. You are also an excellent Event Coordinator. Your talents have made my big day a very unique one, but most of all for showing me your love and support during my special day. "Either by being there or remembering with your generosity" Thank you so much for being part of my Sweet Eighteen! You will always be remembered. I will definitely hire you when I get married...
Nelly Torrefranca -BSHRM (June 2007) Philippines
"Thank you so much for all your preparations and love during my 90th birthday! Its always nice to have you as my very artistic granddaughter who would come and celebrate my special day with me. The personal touch of your creative ability will always remain in my heart" with Love Grandma I will recommend you to others not just a wedding planner but an event planner as well.
Julieta Deypabulos Idemne (July 2009) Philippines
Lailanie, you are great! Thank you for being part of our wedding experience... thank you for the details that you have shared, from the pins to organizing every little things before and during the ceremony. I hope and pray that your talents and enthusiam will benefit others as well as your self. And your desire to triumph other through your creativity and generousity!
Troy & Redeem , New York-New Jersey (August 2008)
See All Testimonials