Janelle Williams
event planner , wedding planner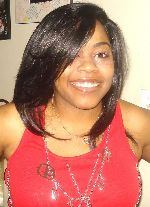 Los Angeles, CA
323-867-3094
syrecreativeplanning@gmail.com
Creative concepts and ideals that turn your desired vision into reality.
Congratulations on your desired event. Every event is special and should capture the personality and vision of the customer. I will enhance your event, by planning and executing little details that personalize your event. I will take care of the the planning, this will eliminate stress. An event that people will talk about for years to come.
I have been in event planning for over 8 years. I truly have been passionate and dedicated to planning events. I have a Bachelor of Arts in Mass Communication and a Masters degree in Business.I love what I do and I look forward working with you. I have recommened venues, photographers, florist, designers, DJ's and catering companies. They are able to negotiate great prices to make your event affordable and memorable.
Services
I offer a full service planner service- This is overseeing the event from the beginning to the end. It is designed for someone that is busy, but wants to have a memorable event.

A partial service planner- This is designed for someone that begins to do the work and needs help bringing all of the components together.

Minor service planner- This is designed for someone that needs to execute the plans at the time of the event. This is only used for someone that has done almost all the work and needs to get vendors and the event together.