Leletha Marshall
event planner, wedding planner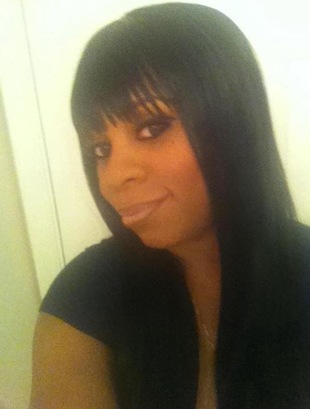 Washington, DC
ubigshowoff@gmail.com
U Big Show Off!
Event Planning & Communications
"We put your big ideas into action"
"U Big Show-Off" (UBSO) is proud to serve the Washington DC metropolitan area and beyond as an award winning premier event, design and communications consulting company. The entire UBSO Team lend their over the top creativity and innovation to every project. Leaving our clients breathless! Every project demonstrates the meticulous attention to detail that is required to bring every client's wishes to life.
Services
Professional Event Services
Social Events
• Weddings - (Creative and Unique wedding packages)
• Anniversary Parties –Email us to inquire about our unique Anniversary packages
• Baby Showers
• Bar or Bat Mitzvahs
• Birthday Parties – Email us to inquire about our unique Celebrity Party packages.
• Child or Adult Baptism
• Holiday Dinners: Thanksgiving, Christmas, Easter, etc.
• Holiday Parties: Christmas, 4th of July, Canada Day, Cinco de Mayo, etc.
• House Warming
• Neighborhood Block Parties
• Family/Class Reunions
• Night life event planning
• Bon Voyage Party
• Open House Parties
• Wedding Showers
• Unique Wedding Proposals
• Engagement Parties
• First Communion/Confirmation Parties

Corporate Events
• Annual Shareholder Meetings
• Board Meetings
• Client Appreciation Events
• Company Socials: Holiday Parties, Sporting Esvent, Car Rally
• Groundbreaking ceremony
• Incentive Travel
• Open Houses
• New Product Launch
• Press Briefing
• Staff Training
• Union Events: meetings or family outings
• Themed events & Decorations
• Event Registration
• Meeting planning
• Destination Management
• Incentive Travel Events
• Company picnics/or family days
• Corporate Anniversaries
• Luncheons
• Team Building
• Program Design
• Tours & Activities

Industry Events
• Association Meetings
• Conferences
• Industry Tradeshows
• Public exhibitions: bridal fairs, auto shows, home shows
• Symposiums
• Destination Management
• Attendee Management

Special Events
• Award Events
• Book signings/author readings
• CD Release Parties
• Charity Fundraisers
• Children's Festivals
• Ethnic Celebrations
• Fashion Shows
• Holiday Special Events
• Inauguration Ball
• Music Festival
• Parades- Holiday, Mardi Gras, New Years Day, Easter
• Political Forums or debates
• Product Launches
• Restaurant Openings
• Sporting Events- car races, Halftime show
• Store/Restaurant Grand Openings
• Golf Tournaments
• Galas
• Wine Tastings
• Political Fundraisers

Public Relations Consulting

Have you ever been faced with the following questions:
We have an event coming up. How can we get people to attend?
How can we get people to buy our new product?
How can we persuade more people to donate money to our charity?
How can we make our new movie a blockbuster hit?
How can we convince people to vote for our candidate?
We have an emergency situation. How can we quickly communicate what people should do?
How can we get people to invest in our company?
How do we improve our public image?
How can we increase awareness of an important issue?

Let the PR Team of "U Big Show-Off" go to work for you to not only answer these questions but influence, persuade, create lasting relationships while proving effective communication methods to achieve your goal or goals. We provide this by the following

•Publicity - getting our clients noticed via media such as newspapers, television, magazines, radio, and the Internet.

•Promotion - attracting attendees to an event or influencing buying decisions

•Advertising - development, placement, and timing of paid advertisements and commercials

•Development - Fund-raising for non-profits and civic organizations

•Media relations - forming working relationships with the media to accomplish publicity goals

•Online public relations - developing and carrying out strategies for public relations on the Internet

•Strategic planning - develop a plan of action to accomplish a pre-determined goal, objective, or outcome

•Internal public relations - communicating with segments of the organization itself, I.e. employees, volunteers, stockholders, etc.

•Crisis Communications - managing communications during a crisis with affected publics and the media

Business Consulting

Let the professional business experts of "U Big Show-Off" perform an analysis of your business to break down problems and develop recommendations. We provide the following:
• Operations Consulting
• Organizational Consulting
• Strategic Consulting
• Communications Consulting
• E-business Consulting
• Human Resources Consulting
• Information Technology Consulting
• Marketing Consulting
• Small Business Consulting

Image Consulting

Merriam - Webster Dictionary defines image as "mental conception" of a person or organization. Let the top notch Image Consultants of "U Big Show-off" help you or your organization with the following:
• Appearance Management
• Fashion Consulting
• Fashion Styling
• Image Management
• Makeover Consulting
• Perception Management
• Personal Branding
• Visual Branding
• Wardrobe Consulting

Nonprofit Consulting

We are a team of highly collaborative creative problem solvers. Working in partnership with nonprofit organizations - local and international, as well as federal, health and human service agencies. We assess community and organizational needs, develop effective programs, align organizational strategies and evaluate impact.
Our objective is to serve as a resource by building strategic plans to move you forward, while also providing the direction and training required to enhance your programs. This can be accomplished by:

• Board Development & Training
• Marketing & PR
• Grant Evaluation & Review
• Cultivation and Solicitation
• Sponsor Education & research
• Coalition Building , Development & Training
• Staff Training
• Meeting facilitation
• Short Term vs. Long Term Funding analysis
• Event Coordination
• Fundraising
• Team Building

Logo and Web Design

With some of the top logo and web designers in the industry. We will use a proven process that involves and guides you through the steps of getting an excellent logo and a website that's attractive to the eye, easy to navigate, capture your audience attention in ways that other websites don't. We also offer services such as design and print of brochures, business cards, newsletters, pamphlets, etc. Understanding your business is a key point of our process, it lets us tailor our designs to meet your unique business needs. Call us today for a free consultation.

• Logo concept and design
• Website layout and design
• Revise old logo and website
• Website review and analysis
• Information Technology needs
• Stationary Design
• Brochures Design
• Flyers
• Postcards


Concierge Services

Washington DC is the new hot spot. She is the ultimate hostess, providing us with wonderful attractions and people to see. No matter how far you travel you will find yourself distinguished as a Washingtonian by using our Concierge Services.
Our company provides entertainment for the real Washingtonian, the out of towners and Corporate America. We streamline your social life so you don't have to! Just tell us what you want to do, see, eat and experience and we'll tailor a night, week or weekend for your individual needs.
Our VIP Membership program provides only the best in benefits and services; as a member individuals can enjoy exclusive privileges award and benefits like no other company offers. We strive to recognize and reward returning clients and have established a VIP award program based on booking activity. Call us today for a free consultation.