Jessica Rose Beauty
Jessica Mucciante
makeup artist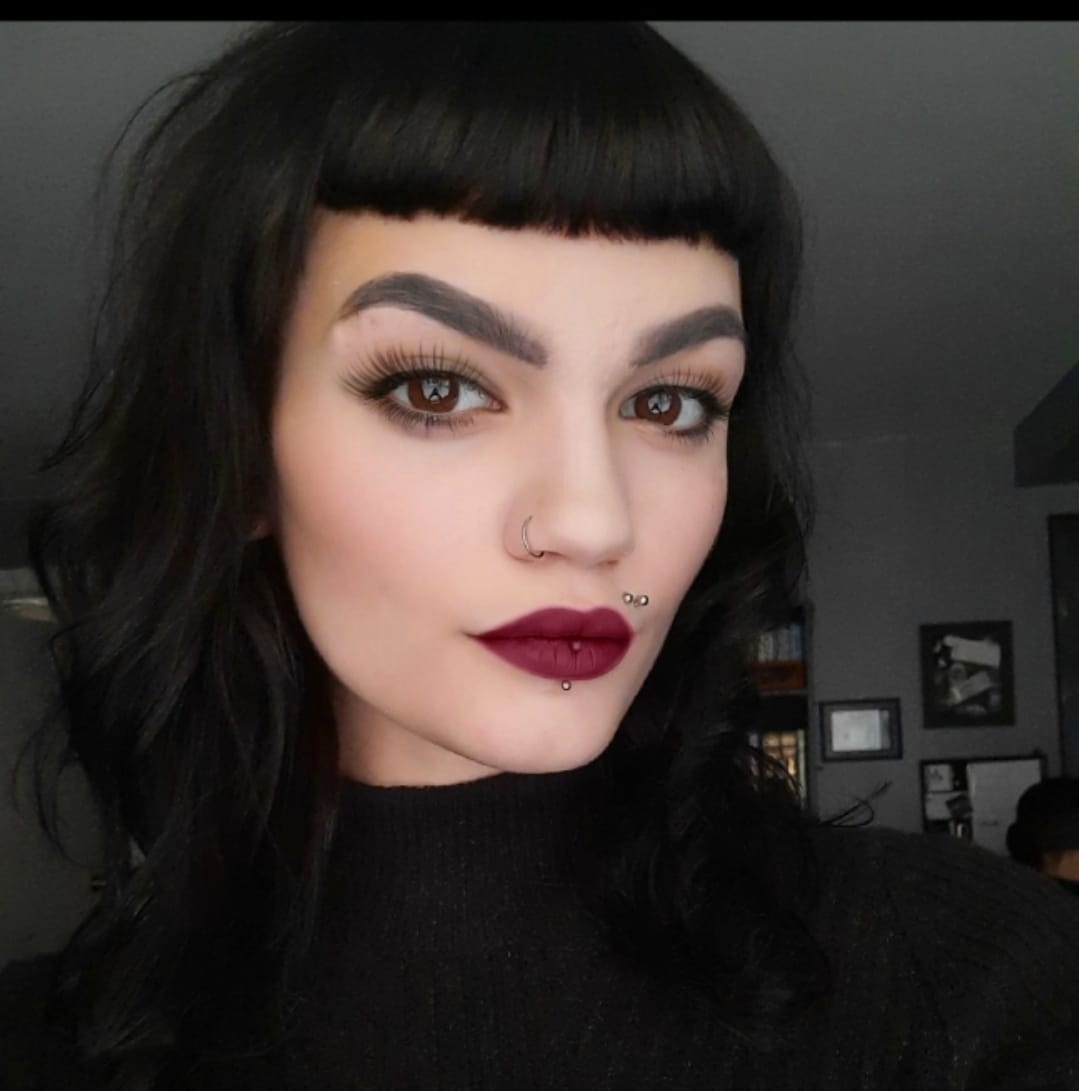 St. Catharines, ON
mucciante.jessica@gmail.com
Ever rose has thorns, but we can find beauty there too.
My name is Jessica Mucciante, and I am a 22 year old MUA from St.Catharines Ontario, and you've now discovered the page for my artistry business, Jessica Rose Beauty. For over 5 years now I have been feeding my passion for makeup artistry with education, work experience, and dedication to practicing my craft almost everyday. Now, I want to share my love for transforming both how a person can look AND feel with the world, by offering my services to anyone who may be needing makeup or skincare tips, for any occasion at all. Whether you want stage, glamour, bridal, or just that no-makeup makeup look for photos, I can do the right look for you that will make you feel confident and put together. Willing to work with anyone in and around all areas of the Niagara region!
From my love of playing with special fx makeup brought on by an obsession with horror movies, to eventually perfecting winged eyeliner and smoky-eye through years of practice on myself in high school, makeup has always been my favourite medium of self expression since I could get my hands on it. With over a year of doing makeup and facial esthetics on clients at Caryl Baker Visage salons, I am well versed in the world of professional makeup artistry and working with all skin tones and skin types. I've done many looks on clients for occasions such as weddings, proms, graduations, parties, Halloween events, and on stage performances. With my experience at these salons also came a plethora of education, including a full semester I spent in Toronto at their own beauty institution, where I was certified to perform services such as eyebrow waxing, eyebrow tinting, skin care consultations, facials (such as oxygen treatments, acid peels, microdermabrasion, and hydrafacials), lash lifts and makeup applications. By the end of their advanced program, I had graduated with honours and a final average of 94. This education from such a reputable chain of salons also ensured that I got all the proper health and safety training, including my barbicide certification, that allows me to now perform makeup applications and skincare services on own clientele safely and hygienically. With the pandemic hitting and salons being closed, I figure now is the best time to start offering my services independently while expanding my portfolio and continuing my education in makeup online at QC makeup academy, as well as starting my 2 year diploma for hairstyling this May at Niagara College. With my education constantly growing, soon I will be able to offer even more services to my clientele, so keep an eye open cause this Rose is ever blossoming.
Services
Please contact for prices

-Bridal makeup
-Full glam makeup application (lashes available or bring your own)
-Natural Makeup (less than 1 hr application)
-Makeup Lessons
- Basic special fx makeup (light prosthetics)
-Stage makeup
-Male Makeup
-Editorial Makeup
-Skincare consultations