Marcia Kurtze
event planner , wedding planner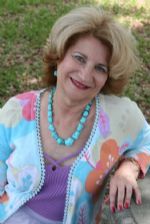 Jacksonville, FL
904-962-8973
aFlutterbyEvent@comcast.net
A FLUTTERBY EVENT is An Event to Remember


HeaderA Flutterby Event is like a butterfly. It goes where it pleases, and pleases wherever it goes.

HeaderTime to Plan your wedding or event and don't know where to begin?

HeaderStart with us at A Flutterby Event for your event to remember.

We will personally work with you providing a step by step event plan within your budget.

Relax with confidence as you watch your picture come to life.
• We are detail-oriented planners with attention to specific client need, event intuitiveness and building a project plan with timelines and deliverable milestones to ensure a well designed event within our client's budget.

•Our contagious positive attitude increases the energy around us permeating confidence, trust and conviction of our leadership skills.

•Our creative ability developed through careers in travel, directing theatre, pastel painting, and love of life has taught us to think outside the box of life to design memorable, picturesque, moments to remember. Some of those moments have included a Country Western Bar Mitzvah party, a signed pastel painting of the world renowned golfer Jack Nicklaus at the Masters in Augusta and building confidence to beginner Ballroom Dancers to believe in themselves as they struggle through their first few lessons and social dances at the studio.
Services
HeaderWhich event is in your future?

* Wedding, Bachelor/Bachlerette, Rehearsal Dinner, Elopement, Anniversary

*Birthday, Surprise Party, Baby Shower, Christening, Briss, Bar or Bat Mitzvah

*Holiday Party - Super Bowl, Valentines Day, July 4th, Halloween, Christmas, Thanksgiving

*Fund Raiser, Grand Opening, Employee Appreciation, Employee Incentive

e-mail today to discuss your "Event to Remember" with a Flutterby Event.

A Flutterby Event, LLC
aFlutterbyEvent@comcast.net
Marcia Kurtze