EMS Events
Emma Morena Stringer
corporate event planner, destination wedding planner, event decorator, event planner, luxury event and wedding planner, travel consultant, wedding planner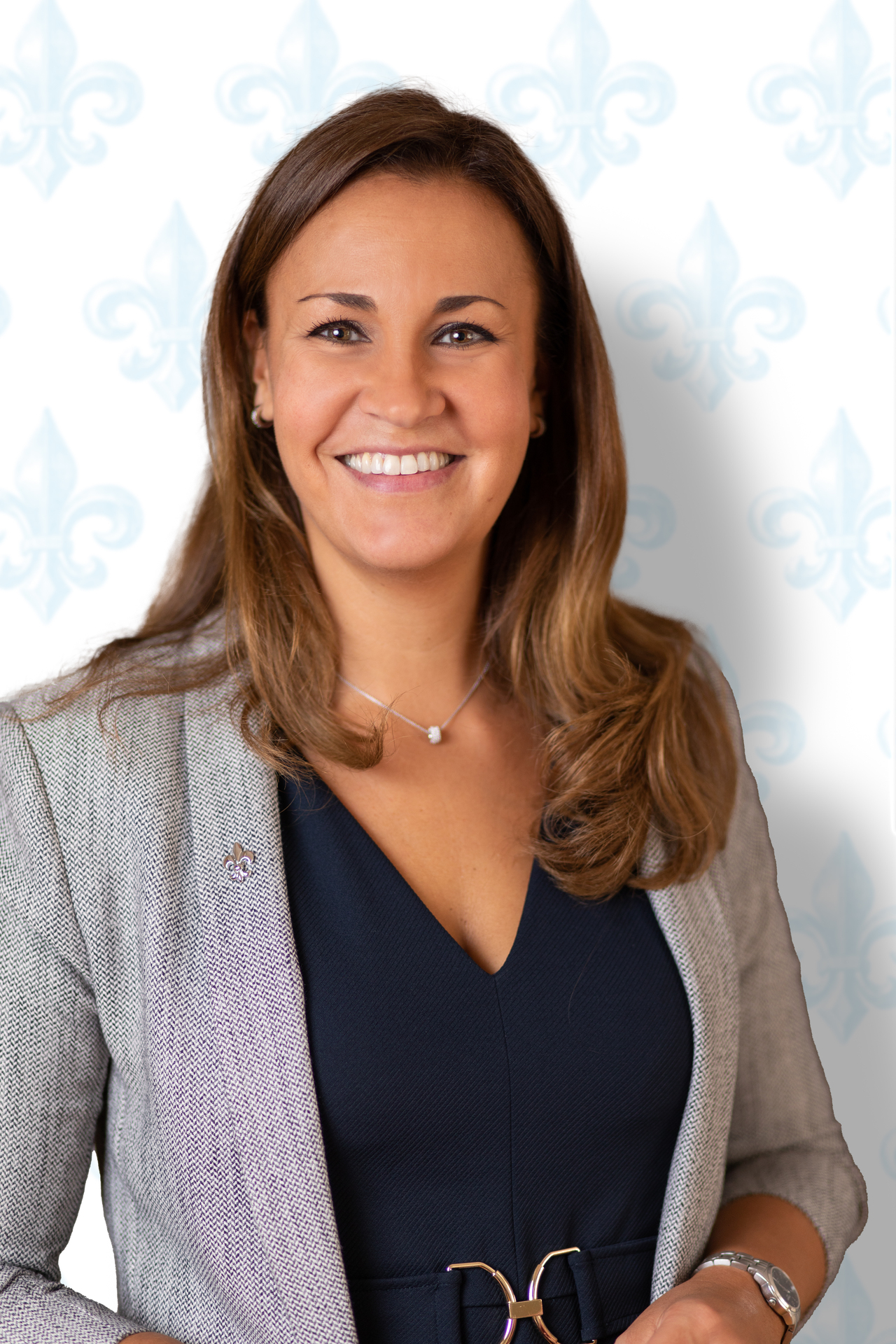 London
07834389232
emma@emsevents.co.uk
Events Made Special is a bespoke wedding and event planning company dedicated to creating awe-inspiring and breathtaking experiences.
My name is Emma Morena Stringer, and as you can see Events Made Special also uses my initials. This is not a coincidence. I felt it was important for the company name to have a strong connection to me, which reflects my ambition to create awe-inspiring, exquisite experiences with my clients at the centre.

Professional background
I worked in the corporate events industry for eighteen years and established my own successful business during 2011. My extensive and intimate knowledge of venues and supplier contacts, together with prestigious connections in many different countries, are crucial when organising tailor-made events.

I decided to move into bespoke wedding and celebration planning because I appreciate the significance of these events in peoples' life stories. There is nothing more rewarding than helping my clients celebrate love and life milestones with events that are specially crafted to create a magical and indulging experience that you and your guests will cherish for years to come.
Work ethic
I am hard-working, meticulous, and a perfectionist with impeccable attention to detail. I love a challenge and thrive on problem solving. My experience organising complex events has taught me there is always an alternative solution to achieve the desired plan.

My story
I was raised in Spain by an English mother and Spanish father, in the historical town of San Lorenzo de El Escorial, not far from Madrid. The town's coat of arms features the Fleur de Lis, which you can see across my brand; this is a small tribute to the place I loved growing up in, which boasts character and elegance. I moved to London over twenty years ago, and adore living in the U.K., with my husband.

​Planning events is a joy for me. I entertain family and friends at home, cooking and baking for them. I love baking so much, I made our own wedding cake! In my spare time I like to practise on my guitar and flute, as well as spending evenings at the theatre and a wide variety of music concerts. I also enjoy wildlife photography and have been on travel adventures around the world in search of the perfect picture. Exploring the length and breadth of the U.K., its diverse countryside and traditions, is also a passion of mine.

I would be keen to hear about your event plans and offer you my assistance. Please contact me to book a free consultation.
Services
Our personalised event planning services include, but are not limited to, the following:

- Venue search and/or venue management if you have sourced this already
- Financial planning
- Personalised timeline
- Stationery design, including drafting invitations and information cards
- RSVP and guest management
- Full styling and design creation and sourcing of all details and table décor
- Floristry
- Furniture hire
- Lighting, sound, production, bespoke set design and prop hire
- Entertainment sourcing and management
- Photography and videography
- Food and beverage
- Ceremony content and styling (weddings)
- Cake design
- Childcare
- Hair and make-up styling
- Attire and accessories
- Accommodation sourcing
- Transport
- Gift registry
- Etiquette and tradition (weddings)
- Creation of detailed schedules and production plans
- Pre- and post-event celebrations for weekend and destination weddings
- Full wedding/event day management, including set-up, de-rig and post-wedding follow-up
Testimonials
Working with Emma is a guarantee of success. She is resourceful and hugely competent no matter how complicated the event is. Peace of mind is possible knowing any problem which may occur will be solved with no difficulty. I would highlight the following aptitudes: • Permanent and continued support • Accommodating to client's needs • Professionalism at all times • Full management control • Problem anticipation and solving Without any doubt we will always count on Emma for our events and travel arrangements.
Susana, SPAIN
It was a pleasure to have EMS on my side when planning a very special London event for an exclusive client. A very professional cooperation during the scheduling of the tour. Throughout the entire tour EMS provided smooth and easy support, service and assistance! It was a great pleasure to work with Emma and her colleagues!
Anke, GERMANY
An excellent experience with our client incentive. The personalized service and professionalism of your staff are features of your outstanding work. Thank you Emma for the warmth received during our stay.
Guillermo, ARGENTINA
See All Testimonials