Brandy F Gibson
event planner , wedding planner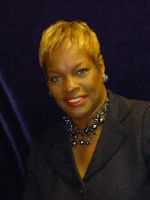 Vestavia Hills, AL
205-533-6629
bfgassociates@cfaith.com
"The Eikon of The Image Industry"
Creating Concepts, Ideas & Events with Godly Excellence
Welcome to BFG & Associates, LLC.
Your inquiry is due to your seeking excellence and memorable image/event, marketing and communications services and consultations. We are a diversified, marketing/communications group that provides, training and consultations.

Our objective is to assist the small business entrepreneur in their endeavors for start-up training and consultation. To provide individuals with professional image and etiquette training, concepts and ideas to meet their event planning and/or memorable wedding occasion.
Services
BY APPOINTMENT ONLY!

Marketing/Communications for Small Businesses
Business Image and Etiquette (Domestic & International)
Event Planning
Wedding Planner & Consultant
Personal Image, Etiquette (For Individuals, Groups, Educational Organizations, Churches, and more).
Graphic Designs