Delicate Beauty By Jayde
Jayde Clifford
makeup artist, special fx makeup artist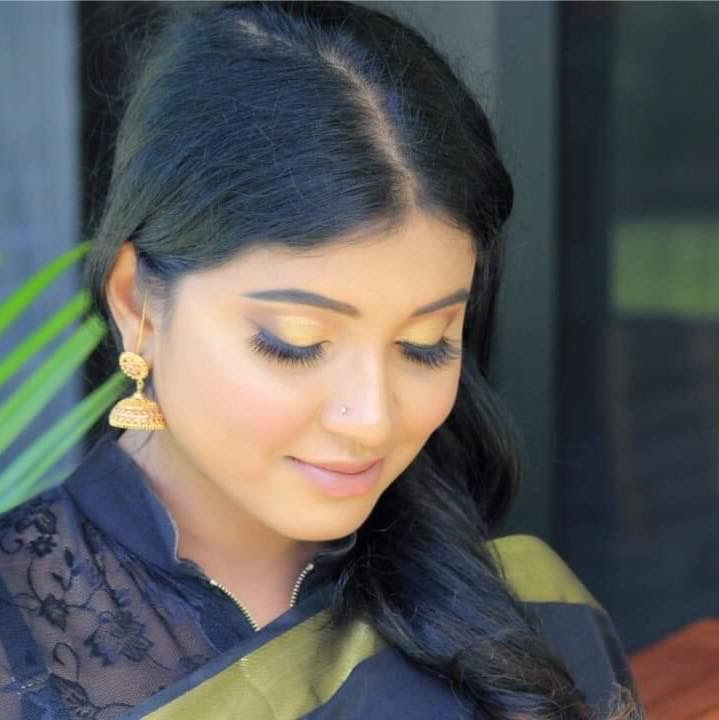 Mount Warren Park, ACT
0484513657
delicatebeautybyjayde@gmail.com
Hello and welcome to my page Delicate Beauty By Jayde, as you may know my name is Jayde, I specialize in makeup artistry and special effects makeup.

I can do applications for everyday just because, formal, special occasions, weddings and Halloween parties/dress up parties.
I have a passion for the art of makeup, as a young child my mother had a different outlook on makeup and didn't quite like how I did mine nor my friends, mainly because we would use bright colours for our eye shadow and each eye would be a different colour. We were so stuck in the 80's look we hadn't caught up to the nowadays looks. So, she put me in a makeup day course to learn how to do more natural everyday looks and from then on is when the passion sparked beyond words can describe. I would spend my spare time watching youtube tutorials done by various makeup artists, always to learn new tricks that I could use in my own everyday makeup lifestyle and enhance my skills. my makeup collection has grown out of control. I really enjoy doing my friends makeup and transforming them into stunning art, making them feel beautiful and better about themselves. It brings me so much joy seeing their reactions and seeing how far my skills can go.
Services
One on One Makeup tutorial
Duration: 80 mins • $150.00
Whether you're a beauty beginner wanting to learn the basics or wanting to Expand your knowledge and skills, I will teach you all you need to know so you can easily Re-create your look at home.

Basic everyday makeup application
Duration varies • $65.00
Do yo need to revitalize your makeup for a night out? Want accentuated lips or eyes? Don't have alot time in your routine for your beauty look? Then this makeup application is for you! Let me give you a flawless makeup to have you ready to go in a flash!

Special occasion Makeup application
Duration varies • $75.00
If the occasion calls for extra accentuating, then this makeup service is for you. I will help bring your fantasy to life and get you ready for any kind of special occasion.

Formal makeup application
Duration varies • $95
Have exclusive evening to attend? Wanting everyone to stare at you, as you walk in to a room? the this makeup service is for you. I will deliver you a look to match any mood and/or outfit, for your special night. Using advanced, creative and unique techniques to get your desired look.

Bridal Makeup Application
Duration varies • Price quoted
Dreaming of looking like a princess, for your big day? I will deliver the makeup works using advanced highlight and contouring techniques, creative and unique eye looks, brow amplification and lashes at our request. If you're wanting a drop dead gorgeous, then this is for you.

Special effects makeup
Duration varies • Price quoted

Please note that not all services have all products include, can be included upon request for and extra fee.