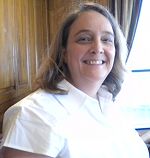 San Antonio, TX
210-421-2954
"Delivering a fairytale wedding to you!"
Welcome to Stardust Wedding Planners! My name is Joan Heck and I am the owner/creator of this company. I specialize in wedding planning as well as event planning. This business is based out of San Antonio, Texas, but no matter where you are, I am more than happy to help you plan your beautiful wedding! I will work with you and make sure you have everything you need to make your dream wedding come true!
I was born and raised in San Antonio, Texas and currently reside here. I am aware of the many venues, photographers, caterers, and all of the other essentials you will need for your wedding here in the San Antonio area as well as the surrounding areas. I have a ton of experience with planning a variety of events. I have planned birthday parties, graduation parties, anniversary parties and banquets. Planning weddings is the newest on my list and I'm excited to start planning them!
Services
*Wedding Consultant:
Helping to come up with ideas for your wedding, a theme and anything else you might need help with.

*Wedding Planner:
Partial or full wedding planning. I can either help plan some of your wedding or your whole wedding. This includes finding venues, caterers, photographers, music, decorators, churches, attire, etc. all to meet your needs and wants for your wedding!

*Banquets:
Finding a place (i.e. ballrooms) to host the perfect banquet for a special occassion (i.e. sweet 16, quinceneras, sports, spirit teams, etc.). Also finding the essentials you will need like food, decorations, tables, chairs, music and dance floors.

*Parties:
Wedding anniversaries, reunions, graduation parties, family functions, and birthday parties. Finding places to hold the occassion and the essentials you will need to make this event the perfect one yet! Finding food, music, decorations, etc. are all included in the planning.