Nicole Schulz
wedding planner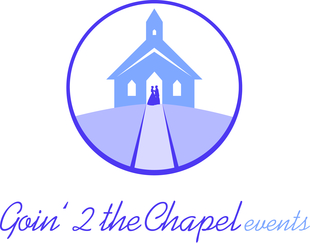 San Diego, CA
760-413-3636
info@goin2thechapelevents.com
Modern style. Timeless appeal.
Goin' 2 The Chapel Events is a premiere wedding and event planning company serving the San Diego, Orange and Los Angeles counties. Our goal is to create events that perfectly reflect the couple, but also seamlessly fuse contemporary and classic trends. We want to ensure that your pictures will look just as good in twenty years as they will today.
We offer several packages to fit any bride's budget, and our services range from complete event design and execution, to day-of coordination, as well as many a la carte options. Goin' 2 the Chapel Events is set apart because our highly qualified professional team: certified designers will handle your initial design concept, individuals with business backgrounds will balance your budget and negotiate with vendors on your behalf, and certified wedding coordinators will see your event into fruition. This specialization is how we can ensure that you get the best possible outcome.
Services
* Day Of Coordination
~Starting at $500
* Week Of Coordination
~Starting at $750
* Month Of Coordination
~Starting at $1,000
* Partial Planning Package
~Starting at $2,000
* Full Planning Package
~$3,500 minimum
* A la Carte Options including: Professional Design Concept, Budget Creation & Management, "Next Day" Brunch Coordination, Seating Chart Creation, Escort Cards & Favors, Proposals, and Honeymoon Planning
~Prices vary.

Please call for a free consultation.
Testimonials
The Goin' 2 the Chapel Team was awesome throughout my whole engagement process! Nikki was great about making sure I was on track with all my bookings and planning through my year long planning process. She was always available to me when I needed help finding something, great for suggestions, and to listen to me vent when I became stressed. She sent me various worksheets and documents to help both of us keep track of all the vendors, who had been paid, etc. The biggest blessing though was having her there the day before and day of my wedding. She stepped in and was able to make sure I was able to just relax and enjoy our day.
Katie