Patricia Hunter
event planner , wedding planner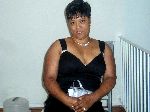 Metropolitan Area, VA
571-288-3082
pray0175@aol.com
"EXTRODINARY EVENTS BY PAT"
Services
Knowing that there are no two events alike, Patricia offers four levels of service to her clientele. These options give you the flexibility to have just the help and expertise you need. Patricia can advise you on the level that will best serve your needs.


Multiple Events, Destination Weddings, and Wedding Weekends

This full-service option covers the pre-wedding day functions thru the weekend festivities, travel, and whatever else your celebrations include. This premium level provides you with a comprehensive package of services that makes it possible for you to simply relax and let Patricia take care of all the details for you.

Wedding and Reception

This full service option for weddings and receptions offers you complete planning and coordination services. Comprehensive planning and follow thru allows Patricia to execute your every wedding detail. This service is available for weddings and receptions in any location you desire.

Partially Completed Events

Sometimes planning a wedding can get overwhelming and you just need help to get it all pulled together. Patricia can help you gain control of the loose ends so you and your guests enjoy a beautiful wedding.

Hourly Consulting

This is a great option for brides who have the time for the follow thru work of wedding planning. These sessions allow you to have access to Patricia's wealth of knowledge and experience as she coaches you in vendor selections, etiquette, and any other area where you need assistance in planning your perfect day.